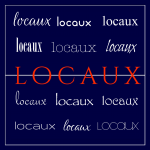 ---
Live Abroad

in Paris

!
A self-described Love Muse, Melody Kiersz is an Argentine-American residing in Paris, France.
She is living fully in pursuit of Aliveness.
It was at the young age of thirteen that Melody set the intention to live and attend university in the United States. The time of her graduation coincided with increased social and economic instability in Buenos Aires. This pushed her parents to move the entire family.
Landing in Florida, the family settled in as Melody continued on to New York; where she had been accepted to study at Parsons School of Design. A couple years in Melody found herself questioning, even doubting her ability. She was losing her desire to pursue a career in fashion.
A natural seeker, Melody found her a student at the NYU Gallington School of Individualized Study, where she successfully completed a degree in Happiness. Yes, Happiness!
In recent years, the culmination of living in New York City for fifteen years, the pressure of competing to meet a false standards in the U.S., increased critical self-talk, being nearly drained of any ability to be creative and a series of unfortunate events were wearing heavily on Melody. This all led one conclusion; it was time to follow the pull, up sticks and lives as she is called.
Note: Your family history may hold the key to your gaining a second passport. Have a look.