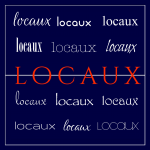 ---
I'm frightened all the time. But I never let it stop me. Never! – Georgia O'Keefe
---
Teaching English

Abroad!
Though possessing a post-graduate degree in Economics, Jahannah Sistrunk found herself positively discontent with having lived the last ten years of her life in mediocrity. Being under-employed as a real estate appraiser was wearing, and compounded the need to pivot.
---
---
A native of Cincinnati, Ohio, Jahannah grew up in a healthy family of modest means.
Despite this fact, the Sistrunk parents were 'typical' (with respective to most Americans living through hard times), they modeled a strong-held philosophy to delve beyond one's boundaries.
Moxie!
Fueled by life's gift of conscious parents; their desire for the children see, do and know more was forged, through travel.
They traversed the States, and planted the sense of wonder in this young Sistrunk.
As life goes for so many, there were times when tricky adulthood left Jahannah questioning where life was headed.  She aspired to do more than simply exist.
Holding on to the words of O'keefe, and armed with the foundation instilled during her formative years, Jahannah resolved to shift life as she knew it. She searched deep to unearth her heart desires.
---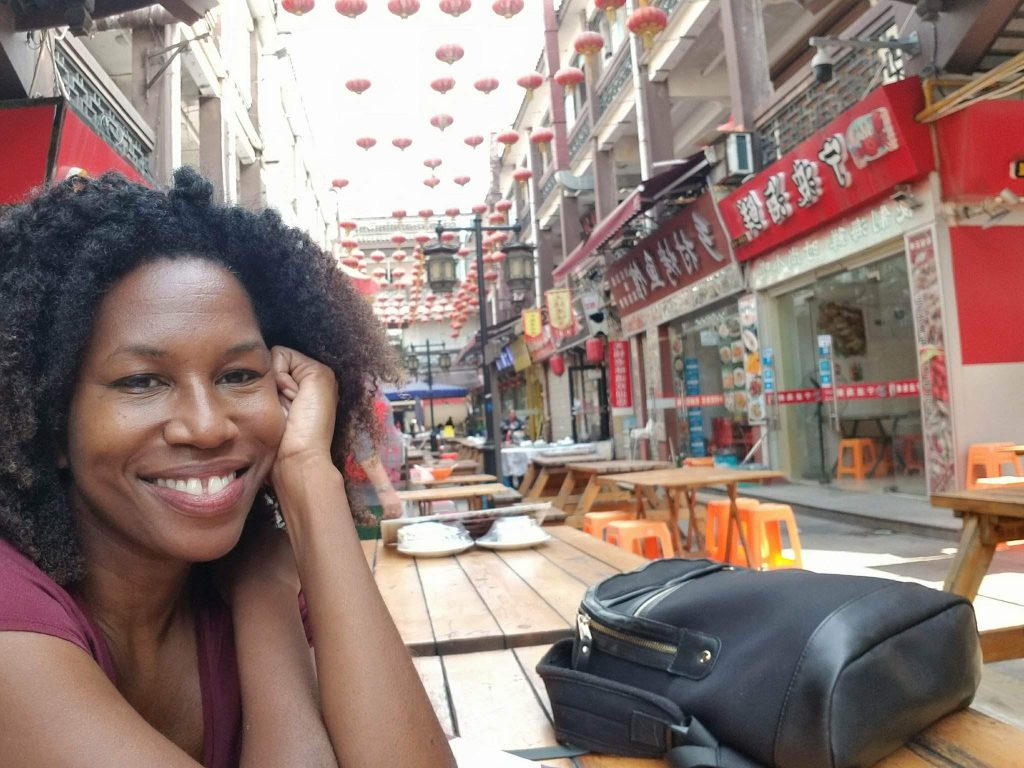 You may be afraid, but you must have nerve to go for it! – Jahannah
---
After mapping a way to steer from living unsettled, she did it. She took a leap to live with the audacity
Listen, as she recounts how she drew strength from those early lessons to blazing her current path!
That path?
Living a life of JahMoxie!
She had nerve, and resigned from her position and up sticks to Wuxi, China.
Drawn in by Jahannah's smile and poise, we're honored to share her story, as it's the quintessential story of the Locaux Collectifs.
---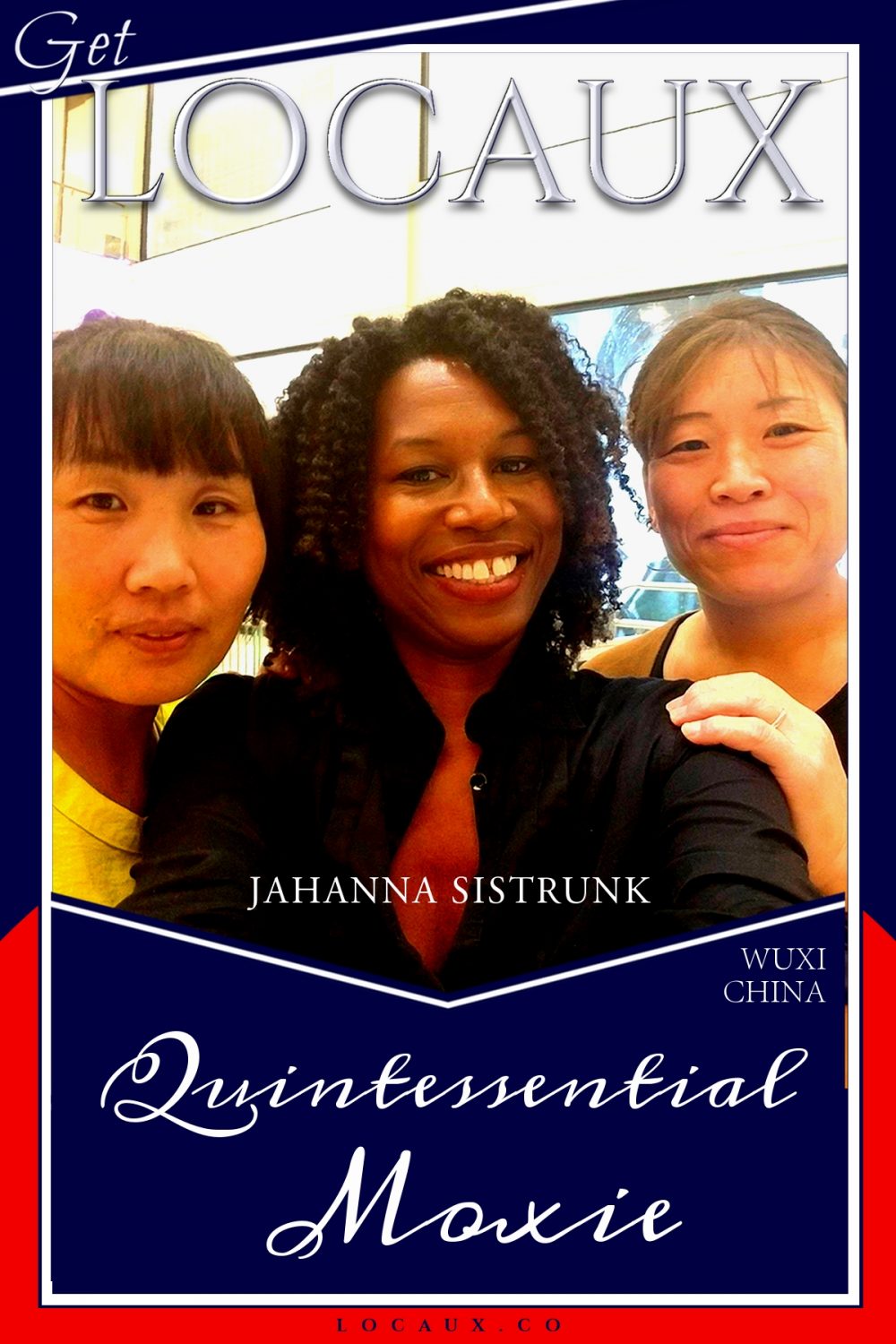 ---
You can connect and follow Jahanna: @Jahmoxie  | @JahTravels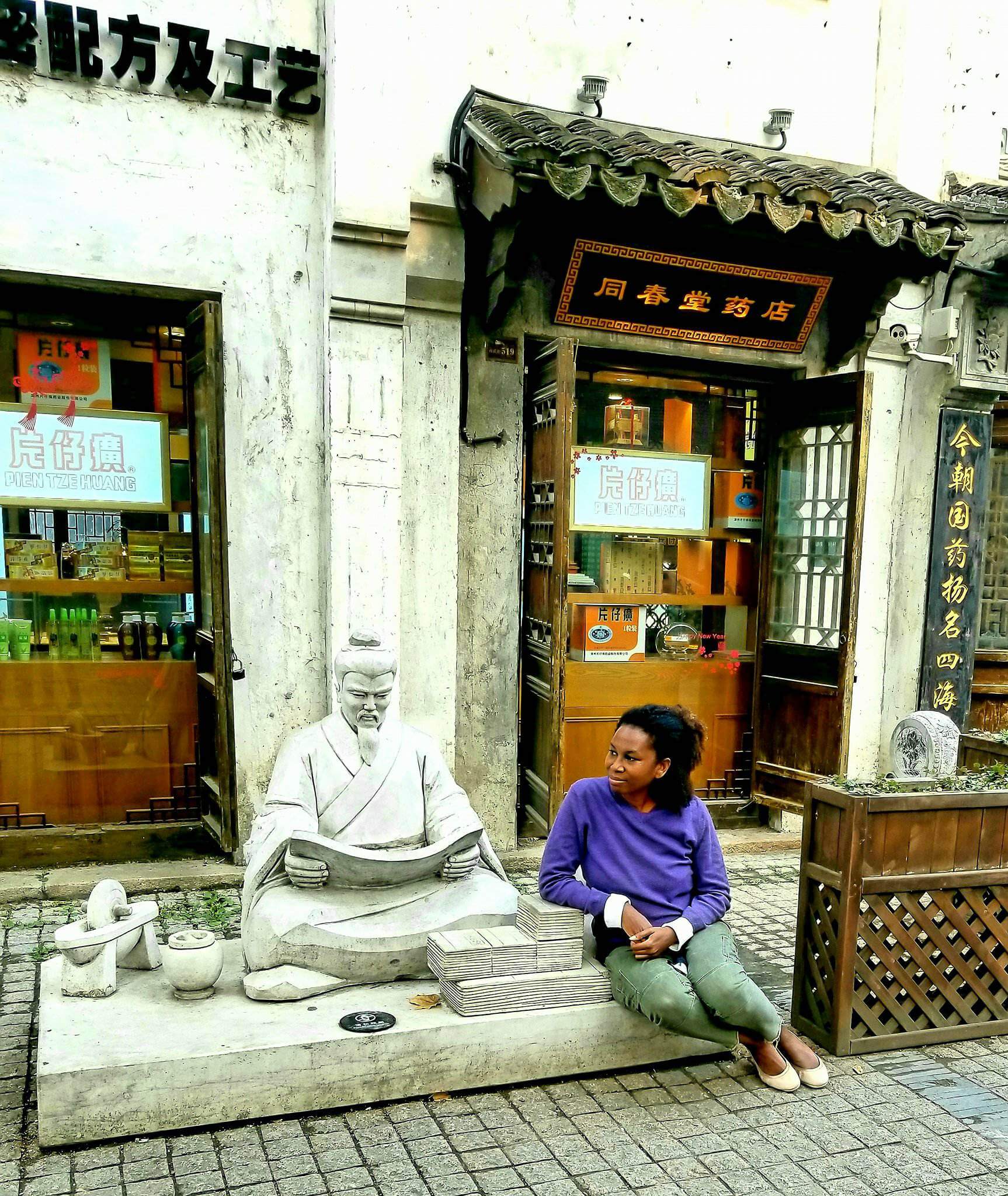 ---
Homage to O'Keefe
Inspired by Jahanna, and in paying homage to another great woman, here are more quotes from artist Georgia O'Keefe.
---

---
I can't live where I want to, I can't go where I want to go, I can't do what I want to, I can't even say what I want to. I decided I was a very stupid fool not to at least paint as I wanted to.
I've been absolutely terrified every moment of my life – and I've never let it keep me from doing a single thing I wanted to do.
---

Locaux is proudly supported by SB Print Collection.
---
Interest is the most important thing in life; happiness is temporary, but interest is continuous.
When you take a flower in your hand and really look at it, it's your world for the moment. I want to give that world to someone else. Most people in the city rush around so, they have no time to look at a flower. I want them to see it whether they want to or not.
Whether you succeed or not is irrelevant, there is no such thing. Making your unknown known is the important thing.
---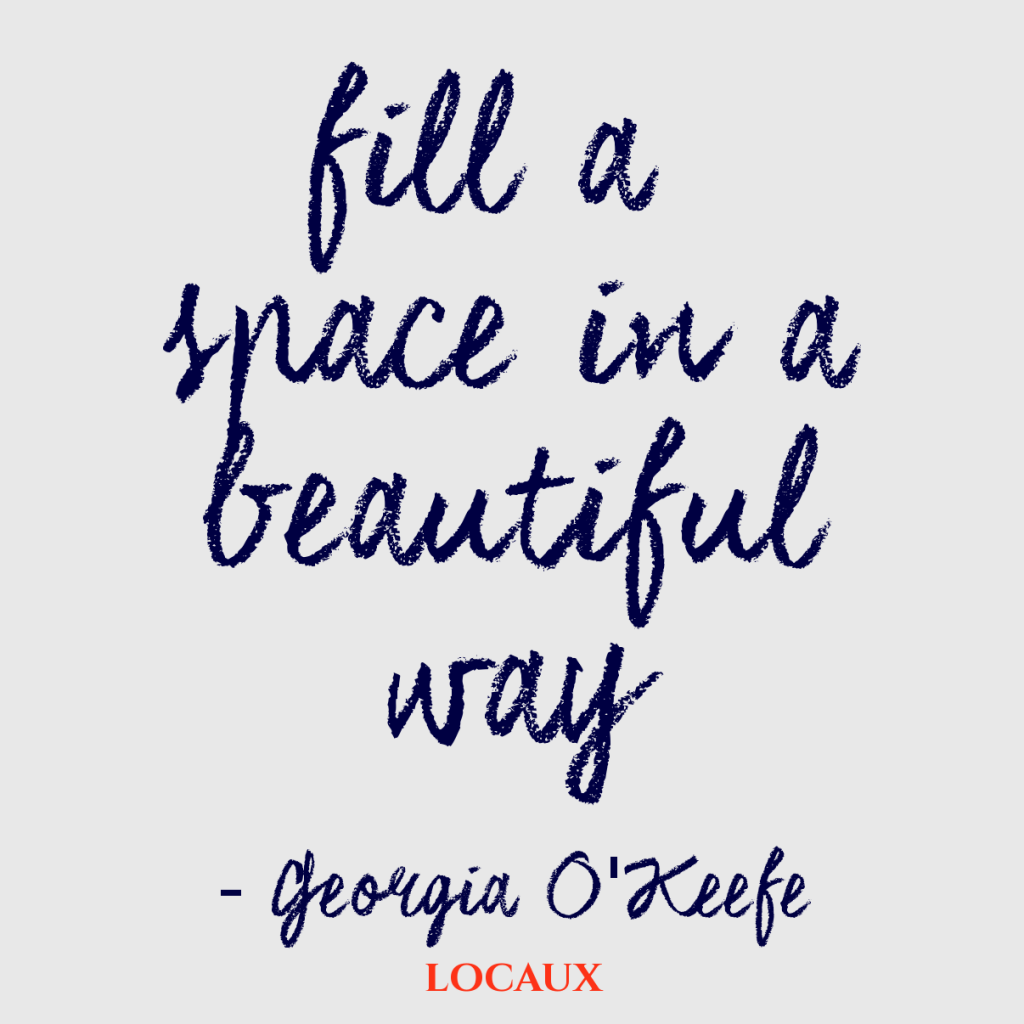 ---
I decided to start anew-to strip away what I had been taught, to accept as true my own thinking. This was one of the best times of my life. There was no one around to look at what I was doing, no one interested, no one to say anything about it one way or another. I was alone and singularly free, working into my own, unknown-no one to satisfy but myself. I began with charcoal and paper and decided not to use any color until it was impossible to do what I wanted to do in black and white. I believe it was June before I needed blue.
I have already settled it for myself so flattery and criticism go down the same drain and I am quite free.
Someone else's vision will never be as good as your own vision of your self. Live and die with it 'cause in the end it's all you have. Lose it and you lose yourself and everything else. I should have listened to myself.
Where I was born and where and how I have lived is unimportant. It is what I have done with where I have been that should be of interest.
Hey you. Yeees you!
Dare To Live Your Best Life! It's no cliché.
---

---
Thanks for listening!
Remember to tune in to hear stories of other fab women on episodes page. And while you're there, subscribe to get the latest podcast.
---
---
More from Locaux! 
Discover & bookmark other walking tours in the Walk It! Locaux – Amsterdam Series and others here:
---
Remember to tune into Locaux!, The Podcast. We're celebrating the stories of phenomenally unconventional single women entrepreneurs who have followed a strong pull to upsticks from their country of origin, unearth a patch of land and plants seeds where their soul feels most at home.
They are well-traveled women who have found clever ways to move countries and you can too!
So, join us, as we travel through the their minds of those who have dared greatly, giving into their obsessions and actually live, abroad.
If you have a story, let us know!
We look forward to sharing the stories of fab women like you. So yah, get in touch here to have your story, or that of another awesome woman featured on the show.
And while you're there, subscribe to get the latest podcast.
---
Join The Collectifs!
Are you or someone you know a phenomenally unconventional woman entrepreneur that is now an expat? If so, submit to Locaux! The Podcast.
---
Discover hidden city gems perusing our insider guides. The women in our Locaux + Collectifs share local's perspective on who, what and where when visiting cities around the world!
Also, check the latest walking tour in the Walk It! Locaux series.
---
Guest Contributors are Welcomed
If you have intimate knowledge of a city, becomes a contributor! 
---
Locaux in your inbox.