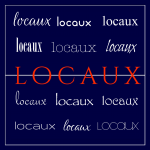 ---
Consider A

Grown Up Gap Year

!
Have you ever found yourself puzzled when being ask the same question repeatedly, and from strangers no less? It happened so often you began to question yourself? And then, there's a moment your life is forever changed?
Well, this happened to the woman behind Vaycarious, Stephanie Perry.
In 2016, while in Sao Paolo for the Olympics, Stephanie Perry found herself in deep. Enjoying every moment of festivity held in such a trip, she found herself equally perplexed by the one question repeatedly asked of her.
Stranger 1, 2, 3 or 6: "How long are you in Brazil?"
Stephanie: Six days.
Stranger: No, really. How long are you here for?
Stephanie, again: Six days!
Struck by the common reaction of shock at this seemingly banal response, Stephanie grew frustratingly curious. Why were these people asking this same question?!
It wasn't until a chance encounter with a fellow American, I fondly refer to as 'The Saint', that Stephanie was introduced to the world of slow travel. This meeting was the catalyst that sent her on a mission to live her best life during her Grown Up Gap Year (GUGY).
Returning to Delaware inspired, hours were spent researching long-term travel and how she would join the community of nomads crossing the globe. It helped that she had a list of specific places of interest, and only needed to set a targeted budget and save.
In this episode, she shares how she was able to set off a year of travel. She shares how Hanoi, Vietnam captured her heart. Also, even though resistant to visit, Stephanie speak of why Johannesburg, South African spoke to her in ways she never imagined.
If you're in need of a catalyst, listen to her story, be inspired and hear how Stephanie can help you with plan your very own GUGY!
Note: If you're over the typical age of one who takes a gap year, remember that as long as you're healthy you too can have a Grown Up Gap Year! Your age shouldn't matter. That said, you do want to go sooner than later.
---
Mentions:
•       Why adults 'of age' should have a grown up gap year.
•       Get insight into how to plan and travel on a budget.
•       The jaw-dropping beauty of Johannesburg.
•       Learn about The American War.
---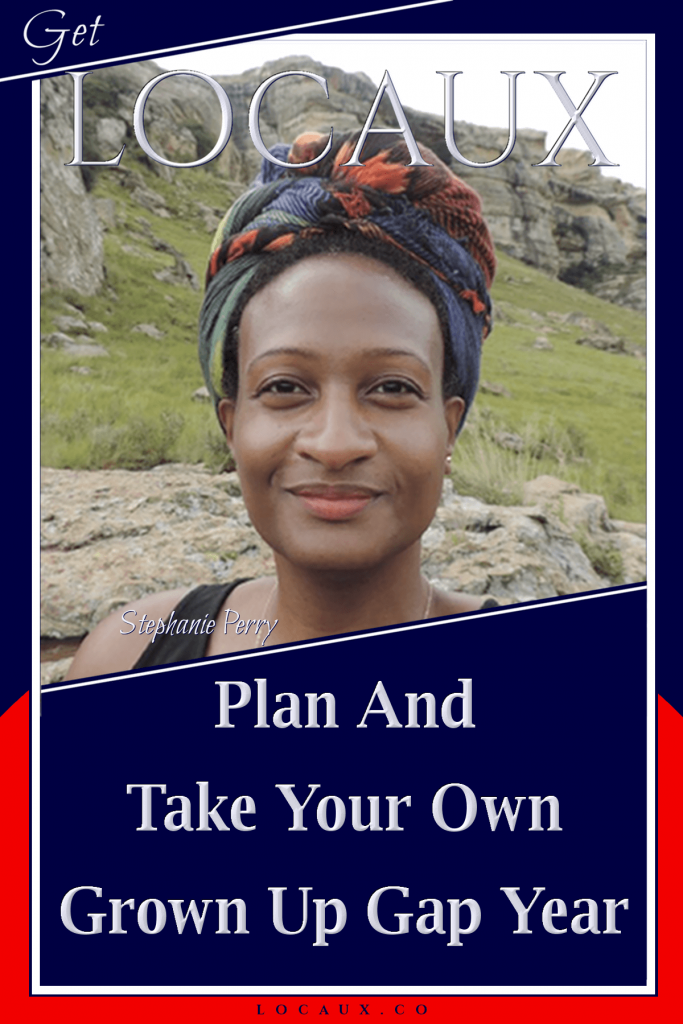 Stephanie Perry of Vaycarious, a service to plan your Grown Up Gap Year.
"I help women check 'See the world' off their bucket list."
Visit her site here, to get planning!
Check her Instagram @Vaycarious.
---
Eats and Drinks
Stephanie teases us with a few favorites from Hanoi, Vietnam and Johannesburg, South Africa.
Un café s'il vous plait
•       In Hanoi – Because it's a business tucked within a business, you'll have to put your MI5 skills to work a bit to find this off the beaten place for your cup of joe at Giang. We hear the coffee is worth the hunt. So be sure to listen closely as Stephanie describes the exact place to find this spot. Oh, and let us know how the egg drop coffee is.
•       In Johannesburg – Hang like a local, by taking in a cuppa on Sundays at the Maboneng Market.
Casual Dining
•       In Hoi An – Take a quick trip to the beach town, or in the Historic District of Hoi An. We hear there isn't a miss at any place you decide to dine.
•       Red Dragon – Situated just outside of town near the beach, this spot has a small but excellent menu.
Cocktails
•       In Hanoi – We hear there wasn't much in the way of getting a proper cocktail
for visitors outside of hotels that cater to travelers.
Best Drunk Eats
•       In Hanoi – Banh Mi
A traditional Vietnamese sandwich is your go to. The term literally translates as "bread", referring to the baguette that was introduced and a product of French colonialism. It is filled with a choice of
meats, such as pate or broiled chicken, jalapeno and mayonnaise and native Vietnamese ingredients such as coriander, cucumber, pickled carrots and daikon.
•       In Joburg – Braai! Enough said!
South African barbecue. While you're there, get some and report back.
---

---
A Bit of Shopping
Hyper local markets in Johannesburg:
•       Rooftop Market and Trunk Sale on Sundays at Rosebank Mall.
Stated as: "A true expression of South Africa's vibrancy and dynamism.
The Rosebank Sunday Market celebrates diversity through variety."
Things To Do
Vietnam – Cruise around off the coast north of Hanoi to see the beauty
surrounding the archipelago.
Take in the water puppet theatre. Visit the museums dedicated to The American War.
Thanks for listening!
Remember to tune in to hear stories of other fab women on episodes page. And while you're there, subscribe to get the latest podcast.
---
More from Locaux!

 
Discover & bookmark other walking tours in the Walk It! Locaux – Amsterdam Series and others here:
---
Remember to tune into Locaux!, The Podcast. We're celebrating the stories of phenomenally unconventional single women entrepreneurs who have followed a strong pull to upsticks from their country of origin, unearth a patch of land and plants seeds where their soul feels most at home.
They are well-traveled women who have found clever ways to move countries and you can too!
So, join us, as we travel through the their minds of those who have dared greatly, giving into their obsessions and actually live, abroad.
If you have a story, let us know!
We look forward to sharing the stories of fab women like you. So yah, get in touch here to have your story, or that of another awesome woman featured on the show.
And while you're there, subscribe to get the latest podcast.
---
Join The Collectifs!
Are you or someone you know a phenomenally unconventional woman entrepreneur that is now an expat? If so, submit to Locaux! The Podcast.
---
Discover hidden city gems perusing our insider guides. The women in our Locaux + Collectifs share local's perspective on who, what and where when visiting cities around the world!
Also, check the latest walking tour in the Walk It! Locaux series.
---
Guest contributors are welcome.
If you have intimate knowledge of a city, becomes a contributor! 
---
Locaux in your inbox.