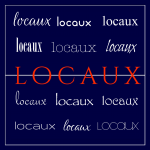 ---
She Rocks Life
---
Here at Locaux!, the door is always open (or mic on), ready to receive women of wisdom, courage, fortitude and tenacity. This is one such moment.
I this episode, I had the pleasure of hearing about the unwavering passion of female empowerment from a dynamic woman.
About Penny L. Sampson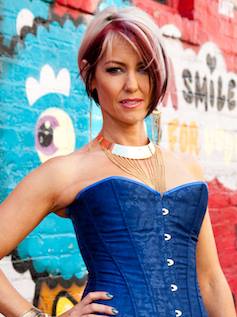 Communication Activist and Creative Strategist, Penny L. Sampson spends the majority of her time training women of all ages how to communicate assertively so they have the confidence to defy the toxic societal norms and dispel the myths that have forced them into silence and subjugation.
As a wild child, art loving, introverted non-conformist female, who was educated in the halls of hard knocks, Penny L. Sampson wears her colorful and varied background like a badge of honor.
With an untameable desire to change how Women show up in the world, she has spent 17 of the past 20 years embroiled in studying the human condition, the mind and the methodology of fear based manipulation before founding SHE ROCKS LIFE™.
SHE ROCKS LIFE™ IS A VISION, MISSION AND CONCEPTION
Founded with a rebellious spirit and a bold objective: to pave the way for social, professional and economic change by breaking the rules, defying the societal norm and and dispelling the myths that have forced women into silence and subjugation.
SHE ROCKS LIFE™ is a call to action as much as it is a call to social consciousness. Together we are going to alter the state of "being" Woman to one that no longer accepts blame, shame, guilt, judgment and excuse as normal.
We do Communication by Design.
For more details visit SheRocks.Life
Connect with She Rocks Life™ on Facebook | Instagram | Twitter
Thanks for listening. We'll see you around.
– Journey
Connect with Locaux!
Thanks for listening!
Tune in to hear stories of other fab women on the episodes page. And while you're there, subscribe to get the latest podcast.
---
More from Locaux!

 
---
We're celebrating the stories of phenomenally unconventional single women entrepreneurs who have followed a strong pull to upsticks from their country of origin, unearth a patch of land and plants seeds where their soul feels most at home.
They are well-traveled women who have found clever ways to move countries and you can too!
So, join us, as we travel through the their minds of those who have dard greatly, giving into their obsessions and actually live, abroad.
If you have a story, let us know!
We look forward to sharing the stories of fab women like you. So yah, get in touch here to have your story, or that of another awesome woman featured on the show.
And while you're there, subscribe to get the latest podcast.
---
---
Join The Collectifs!
Are you or someone you know a phenomenally unconventional woman entrepreneur that is now an expat? If so, submit to Locaux! The Podcast.
Get Locaux! Share your story here.
---
Locaux Insider's Travel Guides
Discover hidden city gems perusing our insider guides. The women in our Locaux + Collectifs share local's perspective on who, what and where when visiting cities around the world!
Also, check the latest walking tour in the Walk It! Locaux series.
---
Guest Contributors are Welcomed
If you have intimate knowledge of a city, becomes a contributor! 
---
Locaux in your inbox.