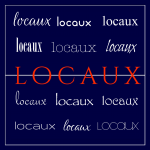 ---
Storm Breaker
---
There are times the story of a woman with great fortitude must be shared. Saleheh Vahaji's story is one such story.  
In this episode, she shares how coming through a few storms helped her carve a path to assisting others to breakthrough barriers.
I entered the world of coaching through a series of emotional trauma, including a near death experience. Having experienced the trauma of a life-threatening event, all success that I have had accumulated seemed very minimal. I saw this as a sign that I needed to take control of my future and find my life's true purpose. Ultimately, I signed on  with a life coach. Coaching truly transformed my life. It completely changed how I saw myself, and for the better. Through direct and steadfast questioning, my coach helped me identify what was holding me back, set clear goals with me, and held me accountable to those goals. I went from being anxious and discouraged to feeling excited, inspired, and ready for a bright future.
My mission now is to provide assistance to others the way my coach supported me. My goal is to help others hone their innate talents, and discover their passions so they can lead happy, satisfying lives. I focus on people and their well-being. People are the building blocks of an organization and deserve to feel valued and enthusiastic about their work. Their fulfillment will lead to a more congenial and fruitful workplace.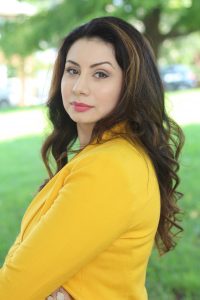 Saleheh Vahaji, Storm Breaker 
Coaching
 & Consulting
is a dynamic, vibrant, and enthusiastic coach with a gift for relating to people. With more than 15 years of experience working in Finance, Telecom, and IT consulting in the DC area, Saleheh works with corporations, nonprofits, and start-up companies to create empowering corporate environments and cultures that ultimately lead to thriving and healthy companies. Saleheh was born here in the U.S but grew up in Iran. After college, she returned to the U.S. for her Master's Degree and decided to remain in the U.S. She currently lives in the D.C.Metropolitan area.
Connent with Saleheh Vahaji
Storm Breaker Consulting |Facebook
Thanks for listening. We'll see you around.
– Journey
Connect with Locaux!
Thanks for listening!
Tune in to hear stories of other fab women on the episodes page. And while you're there, subscribe to get the latest podcast.
---
More from Locaux!

 
---
We're celebrating the stories of phenomenally unconventional single women entrepreneurs who have followed a strong pull to upsticks from their country of origin, unearth a patch of land and plants seeds where their soul feels most at home.
They are well-traveled women who have found clever ways to move countries and you can too!
So, join us, as we travel through the their minds of those who have dard greatly, giving into their obsessions and actually live, abroad.
If you have a story, let us know!
We look forward to sharing the stories of fab women like you. So yah, get in touch here to have your story, or that of another awesome woman featured on the show.
And while you're there, subscribe to get the latest podcast.
---
---
Join The Collectifs!
Are you or someone you know a phenomenally unconventional woman entrepreneur that is now an expat? If so, submit to Locaux! The Podcast.
Get Locaux! Share your story here.
---
Locaux Insider's Travel Guides
Discover hidden city gems perusing our insider guides. The women in our Locaux + Collectifs share local's perspective on who, what and where when visiting cities around the world!
Also, check the latest walking tour in the Walk It! Locaux series.
---
Guest Contributors are Welcomed
If you have intimate knowledge of a city, becomes a contributor! 
---
Locaux in your inbox.

---
Listen Now
---
Connect with Locaux + Collectifs
Facebook | Instagram | Twitter | Pinterest
---
---

---