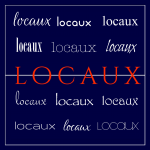 ---
Hematology
---
One of the best things about social media, is when a gem is placed in your sight. Kris Keys is one such gem!
It was an absolute pleasure having her be one of the great guests in this Locaux30IN30 series highlighting women entrepreneurs.
In this episode, you are introduced to Hematology, the first collection in her women's wear line, This collection is for the woman with a great appreciation for a capsule wardrobe of interchangeable pieces that will take you from a flight to a meeting upon landing.
---
Help Bring Hematology to Life
---
About Kris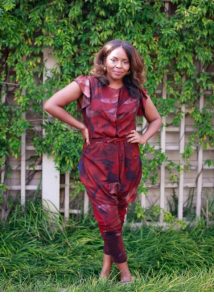 Kris Keys is a womenswear fashion designer and illustrator specializing in print. She is known for her vibrant watercolor fashion illustrations, which led her to work with fashion and beauty brands throughout the U.K. and U.S. Trained at the prestigious London College of Fashion, Kris then launched a line of travel wear printed garments and textiles. Kris credits her style of painting to the cities she has called home over the past several years: Memphis, Tennessee, New York City, and London, England.  She has been commissioned to work with brands such as The Peninsula Hotel Tokyo, NARS Cosmetics UK, Highline Park New York, Spectrum Cosmetics, Harlems Fashion Row, Zoe and Morgan Jewelry,  Cosmetic and Perfumery Retailers Association, WGSN and lectured at Memphis College of Art to name a few. 
Connect with By Kris Keys
By Kris Keys | Facebook | Instagram
Thanks for listening. We'll see you around.
– Journey
Connect with Locaux!
Thanks for listening!
Tune in to hear stories of other fab women on the episodes page. And while you're there, subscribe to get the latest podcast.
---
More from Locaux!

 
---
We're celebrating the stories of phenomenally unconventional single women entrepreneurs who have followed a strong pull to upsticks from their country of origin, unearth a patch of land and plants seeds where their soul feels most at home.
They are well-traveled women who have found clever ways to move countries and you can too!
So, join us, as we travel through the their minds of those who have dard greatly, giving into their obsessions and actually live, abroad.
If you have a story, let us know!
We look forward to sharing the stories of fab women like you. So yah, get in touch here to have your story, or that of another awesome woman featured on the show.
And while you're there, subscribe to get the latest podcast.
---
---
Join The Collectifs!
Are you or someone you know a phenomenally unconventional woman entrepreneur that is now an expat? If so, submit to Locaux! The Podcast.
Get Locaux! Share your story here.
---
Locaux Insider's Travel Guides
Discover hidden city gems perusing our insider guides. The women in our Locaux + Collectifs share local's perspective on who, what and where when visiting cities around the world!
Also, check the latest walking tour in the Walk It! Locaux series.
---
Guest Contributors are Welcomed
If you have intimate knowledge of a city, becomes a contributor! 
---
Locaux in your inbox.