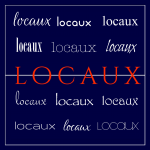 ---
Fear Does't Go With My Outfit
---
As a fellow unicorn, I dubbed Crystal Marie 'my sister from another mother'!
In this episode, she shares why you mustn't allow fear to block your forward and upward trajectory.
About Crystal Marie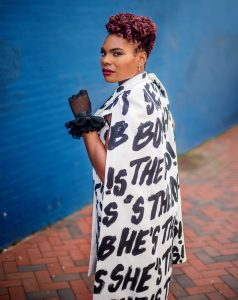 Hey girlfran! I'm Crystal Marie, some know me as the YOU-NIQUE BOSS from my speaking engagements about being YOU-niquely U. But that's not the whole story behind the name.
In 2017, my mother passed away from cancer. As she was approaching her final days and her memory dwindling, I asked her if she remembered who I was. She looked at me and rolled her eyes (in true mom form). So, I repeated the question, "do you know who I am mom?" She looked at me and said, "yes." I immediately followed up with, "who am I?"  And without any hesitation the words confidently flowed from her lips, "the boss." That moment will forever remain etched in my mind and heart. And now I dare the world to tell me differently. Mama had spoken!
In 2008, I created Crystal Marie Events while still maintaining a corporate career. Like many, my goal was to sign my own permission slip and be the boss. Eight years later, l turned in my pink slip and took my position. I was yearning for something different because what I was doing wasn't it. I didn't have all the answers, and my bank account did not always agree, but I had to take the leap and pour all of my focus into running my company. Folks thought I was nuts and at some point, I have to admit that I started thinking I was nuts too. But in true Crystal Marie fashion, I regrouped and said F* fear! Instead, I started getting excited about the unknown. I wondered, what if this really worked? Like Really W👏🏾O👏🏾R👏🏾K👏🏾E👏🏾D👏🏾! I believe in acting on the vision and manifesting things that the universe provides that aligns with God's purpose for me, and I never want to live a shoulda, coulda, woulda life, so I decided that if failure reared its head, at least I tried. Because to me, failure is just evidence of me taking action and future instructions on what I should do next time. Watching my mom kick cancer's ass and rock it until the end while reminding me that I was the boss solidified my standing, and now I rock my boss cape proudly (and fashionably).
Now I am speaking to you. I need you to know that you are the boss. That you have what it takes! And reminding you that being YOU is the greatest weapon you can carry because no one can beat YOU at being you. I'm taking every lesson I've learned, every challenge, joy, laughter, and pain to bring you, Fear Doesn't Go With My Outfit. A lifestyle movement about me and you – about US! A movement that serves to empower and inspire you to kick fear in the balls and step out and be The Boss. Whatever you're cooking up, whatever goals you have and want to accomplish, whatever milestone or hurdles that come your way, I want you to know that fear just doesn't go with it.
Connect with The Crystal Marie Brand 
Podcast | Facebook | Instagram | Twitter | YouTube
Thanks for listening. We'll see you around.
– Journey
Connect with Locaux!
Thanks for listening!
Tune in to hear stories of other fab women on the episodes page. And while you're there, subscribe to get the latest podcast.
---
More from Locaux!

 
---
We're celebrating the stories of phenomenally unconventional single women entrepreneurs who have followed a strong pull to upsticks from their country of origin, unearth a patch of land and plants seeds where their soul feels most at home.
They are well-traveled women who have found clever ways to move countries and you can too!
So, join us, as we travel through the their minds of those who have dard greatly, giving into their obsessions and actually live, abroad.
If you have a story, let us know!
We look forward to sharing the stories of fab women like you. So yah, get in touch here to have your story, or that of another awesome woman featured on the show.
And while you're there, subscribe to get the latest podcast.
---
---
Join The Collectifs!
Are you or someone you know a phenomenally unconventional woman entrepreneur that is now an expat? If so, submit to Locaux! The Podcast.
Get Locaux! Share your story here.
---
Locaux Insider's Travel Guides
Discover hidden city gems perusing our insider guides. The women in our Locaux + Collectifs share local's perspective on who, what and where when visiting cities around the world!
Also, check the latest walking tour in the Walk It! Locaux series.
---
Guest Contributors are Welcomed
If you have intimate knowledge of a city, becomes a contributor! 
---
Locaux in your inbox.