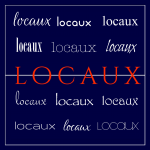 ---
Live Abroad

in

Montréal

!
The affair with Montréal, began at an early age for Tania Fox.
From the age of sixteen, she became a regular visitor to her to the city that captured her imagination. After making numerous trips and collecting friends along the way, she stood firm in her mission to relocate to the city of glistening white snow winters, beautiful summers and great people.
Believing this place was her soul's home, she made the 'official' leap in 2007. With her possessions in tow, she was met with a vigilant border guard that blocked the path to her final destination.
Considering moving to Montréal? Listen to her immigration story in full detail. Learn about her experience living there 10 years and learn some of this local's fave spots to dine and enjoy the city she calls home.
Only visiting? Get insider suggestions below on who, what and where from this local's perspective.
---
Note:  Americans are allowed to visit and stay in Canada for 180 days in a year.
---
---
Mentions:
Hear why expats should develop a business.
Learn the social dynamics of living in Montreal.
Get the best local hot spots for great eats and beer.
And hear Tania's suggestion for a great day trip.
Learn the best time to visit Montreal.
---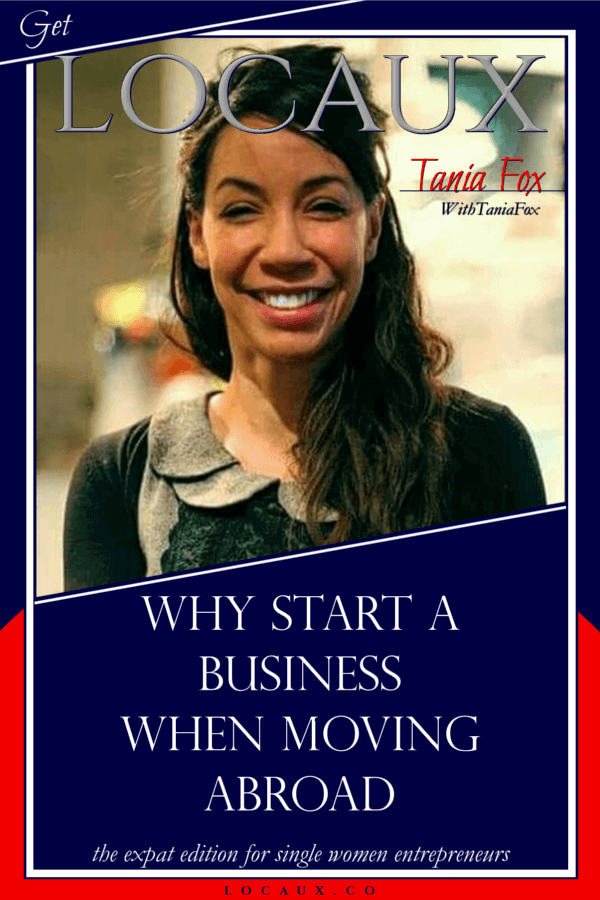 A self-described fairy on a mission to assist expats take inventory of their skills and passions, to develop a business that sustains themeselves.
"Creating employment for ourselves is not only something we can do. But it's something…we have to do."
"In the 'real world', not having 'a thing' is a problem. One the internet, that makes you an asset." – @WithTaniaFox
Check her daily live stream With Tania Fox on Facebook.
Website |  TaniaFox.co  
---
We ask our guests to share some of their favorites places to eat, see and shop. Here are some of Tania's: 
Eats and Drinks in Montréal
Tania gives us a glimpse into the bagel war between Montreal and New York, and says the best quick go to sandwich is the ubiquitous bebete du bœuf. She even shares a tip on two great dive bars that
serve up some decent drunk food.
Un café s'il vous plait.
For a great coffee and light breakfast or lunch:
Ferlucci Café Boutique, a quiet cozy environment to have a great cup of black; no cream or sugar needed.
Café Névé – Laid back meeting for grabbing a cup of artisanal coffee and a light breakfast or lunch.
Casual Dining
Prepare to stand in line for a smoked meat (pastrami) sandwich at Schwartz's.
Casa del Papolo – a place to connect with the locals. A café for cheap eats and a buzz. A music venue for for indie bands, DJs and spoken word. The menu consists of great vegetarian sandwiches and draft beer.
Upscale Dining
L'express
Have an an authentic French dining experience, with impeccable from
professional servers in this iconic Parisian-style bistro serving up refined standards.
Wine Bar
La Vin Papillion
For wine or a great cocktail, have a seat on the outdoor patio of this "cozy-rustic wine bar…serving eclectic, farm fresh fare."
Wait!

There's more.
Read more this Locaux Insider suggestions on what, when, where in our Locaux Insider's Travel Guide To Montréal Canada.
---

---
More from Locaux! 
Discover, bookmark, use & share walking tours in the Walk It! Locaux Series and others here:
---
Remember to tune into Locaux!, The Podcast. We're celebrating the stories of phenomenally unconventional single women entrepreneurs who have followed a strong pull to upsticks from their country of origin, unearth a patch of land and plants seeds where their soul feels most at home.
They are well-traveled women who have found clever ways to move countries and you can too!
So, join us, as we travel through the their minds of those who have dared greatly, giving into their obsessions and actually live, abroad.
If you have a story, let us know!
We look forward to sharing the stories of fab women like you. So yah, get in touch here to have your story, or that of another awesome woman featured on the show.
And while you're there, subscribe to get the latest podcast.
---
Join The Collectifs!
Are you or someone you know a phenomenally unconventional woman entrepreneur that is now an expat? If so, submit to Locaux! The Podcast.
---
Discover hidden city gems perusing our insider guides. The women in our Locaux + Collectifs share local's perspective on who, what and where when visiting cities around the world!
Also, check the latest walking tour in the Walk It! Locaux series.
---
Guest Contributors are Welcomed
If you have intimate knowledge of a city, becomes a contributor! 
---
Locaux in your inbox.