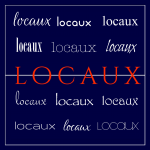 ---
Sabeen Shaiq
---
For far too long, there has been a stigma associated with the need to seek treatment from a mental health therapist. This is especially true for communities of color.
However, the shame bestowed upon someone seeking help to get or remain healthy, mentally is shifting. There are communities that have yet to reap the full benefit of accessibility, lending to a positive experience. There too are people fighting the good fight to make a difference.
Enter: Sabeen Shaiq, LCSW.
In this episode, Sabeen talks about the work she's doing to help bridge the gap for misunderstood or underserved.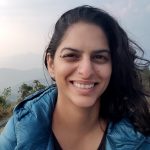 Sabeen Shaiq, LCSW 
A relational psychotherapist, somatic practioner, trainer and nomadic traveler from the US.  She has worked for various organizations including Doctor's Without Borders, Sunny Hills Services, and First Place for Youth before starting her own remote therapy private practice. She incorporates an understanding of oppression and intergenerational trauma into the way she works and is passionate about issues surrounding spirituality, religiosity, and immigration. She is currently living and traveling in South East Asia.
Connect with Sabeen at
Thanks for listening. We'll see you around.
– Journey
Connect with Locaux!
Thanks for listening!
Tune in to hear stories of other fab women on the episodes page. And while you're there, subscribe to get the latest podcast.
---
More from Locaux!
---
We're celebrating the stories of phenomenally unconventional single women entrepreneurs who have followed a strong pull to upsticks from their country of origin, unearth a patch of land and plants seeds where their soul feels most at home.
They are well-traveled women who have found clever ways to move countries and you can too!
So, join us, as we travel through the their minds of those who have dard greatly, giving into their obsessions and actually live, abroad.
If you have a story, let us know!
We look forward to sharing the stories of fab women like you. So yah, get in touch here to have your story, or that of another awesome woman featured on the show.
And while you're there, subscribe to get the latest podcast.
---
---
Join The Collectifs!
Are you or someone you know a phenomenally unconventional woman entrepreneur that is now an expat? If so, submit to Locaux! The Podcast.
Get Locaux!Share your story here.
---
Locaux Insider's Travel Guides
Discover hidden city gems perusing our insider guides. The women in our Locaux + Collectifs share local's perspective on who, what and where when visiting cities around the world!
Also, check the latest walking tour in the Walk It! Locaux series.
---
Guest Contributors are Welcomed
If you have intimate knowledge of a city, becomes a contributor! 
---
Locaux in your inbox.