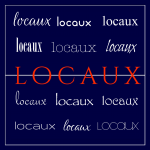 ---
Sea Foam Media
---
STO, ICO, Blockchain, Crypto?!
One is not living if they aren't learning.
That said, in this conversation, Rhiannon Payne shares insight on blockchain technology and the advantages it holds for entrepreneurs. We too talk why it could be especially for women led startups.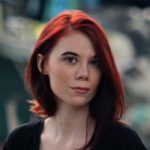 Rhiannon Payne
, Founder & CEO id Sea Foam Media
Payne has been working in emerging tech and with women empowerment initiatives since 2012. She currently runs Sea Foam Media & Technology, a blockchain studio based in SF with a globally distributed team of 20 people, over half of whom are women. Sea Foam helps blockchain companies, ICOs, STOs, and AI companies early-stage through Series B, helping define them define visions, get seen by investors, and build impactful products. Her clients have raised between $1M-$50M. Rhiannon is also speaking at women's events globally about The New Distributed Workforce in the 2020s. This includes how remote work and remote entrepreneurship specifically benefits women, and how to get started on a remote journey. In 2019 she will be releasing media (free guidebooks, videos) related to this initiative, and building a blockchain-based product for female entrepreneurs.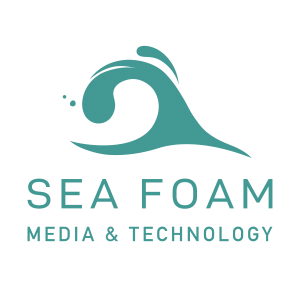 Connect with Sea Foam Media & Technology
Sea Foam Media | Facebook | Instagram | Twitter
Thanks for listening. We'll see you around.
– Journey
Connect with Locaux!
Thanks for listening!
Tune in to hear stories of other fab women on the episodes page. And while you're there, subscribe to get the latest podcast.
---
More from Locaux!

 
---
We're celebrating the stories of phenomenally unconventional single women entrepreneurs who have followed a strong pull to upsticks from their country of origin, unearth a patch of land and plants seeds where their soul feels most at home.
They are well-traveled women who have found clever ways to move countries and you can too!
So, join us, as we travel through the their minds of those who have dard greatly, giving into their obsessions and actually live, abroad.
If you have a story, let us know!
We look forward to sharing the stories of fab women like you. So yah, get in touch here to have your story, or that of another awesome woman featured on the show.
And while you're there, subscribe to get the latest podcast.
---
---
Join The Collectifs!
Are you or someone you know a phenomenally unconventional woman entrepreneur that is now an expat? If so, submit to Locaux! The Podcast.
Get Locaux! Share your story here.
---
Locaux Insider's Travel Guides
Discover hidden city gems perusing our insider guides. The women in our Locaux + Collectifs share local's perspective on who, what and where when visiting cities around the world!
Also, check the latest walking tour in the Walk It! Locaux series.
---
Guest Contributors are Welcomed
If you have intimate knowledge of a city, becomes a contributor! 
---
Locaux in your inbox.

---
Listen Now
---
Connect with Locaux + Collectifs
Facebook | Instagram | Twitter | Pinterest
---
---

---