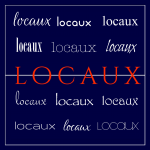 ---
"No more apologies. We are Rabbel."
Enough said.
In that statement lives the story and life of Julie Comfort and Tully, mom and daughter coFounders of Rabbel Magazine, a quarterly print magazine developed with the intent of "replacing stereotype-heavy narratives with inspiring, uplifting, and validating content focused on creativity and global role models" for girls aged 7-13.
Similar to all the women featured on Locaux, Julie was drawn to travel far and wide. And like a growing number of women refusing to accept living a life as prescribed, she ultimately followed the whisper to unearthed the place that resonated as her soul's home.
Originally from New Jersey, she has lived in Indonesia, Mexico and Costa Rica. It was after shift in her young family's dynamic, that life pulled Julie back to the U.S. However, it was only a matter of time before the freedom she and her daughter lived abroad, butted against the suffocating norms of American society.
Having once spent time traveling around European countries extensively, this part of the world beckoned once more. This time, it was Germany that spoke to her.
Berlin is where she, and Tully have felt at home the last few years.
In this episode, Julie Comfort shares what inspired her move to Berlin, how she did it and more about her effort to encourage young women with Rabbel Magazine.
---
Note: Citizens of the U.S. can visit Germany, or any other country within the European Union for up to 90 days within a 180-day period.
---
---
Mentions:
•       Learn which long-stay visa Julie acquired live in Germany.
•       Best local spots for delish eats and a glass of wine or two or ….
•       Suggestions of quick and easy day trips from Berlin.
•       Hear which market is Julie's favorite for all things.
•       Learn more about the mission of Rabbel Magazine.
---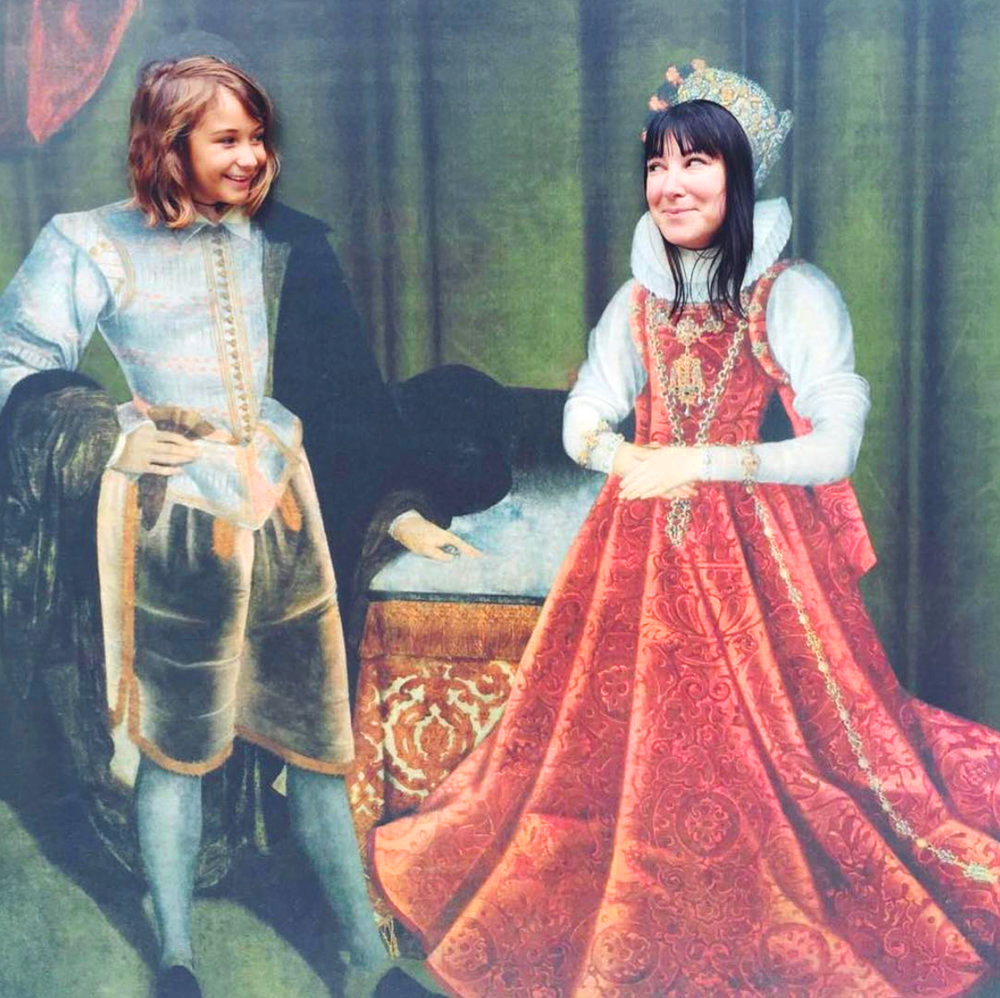 Image courtesy of Rabbel Magazine
Julie Comfort, Founder, Creative Director | Tully, coFounder and Muse @RabbelMag
"It's not about how we look, it's about who we are and what we are capable of: all of us, together."
Connect with Rabbel Magazine online:
W: Rabbel Magazine | @RabbelMag: Facebook | Instagram 
---
About Rabbel Magazine
The Unapologetic Core Tenets of Rabbel Magazine
Knowing Values | Expressing Creativity | Encouraging Inclusivity | Living Self Respect | Being Courageousness | Welcoming Openness | Meaningful Connections
The Intent
"Redefine the mirror fierce-hearted girls are seeing themselves in. Validate the courage, intelligence, and fire that young women feel as they find their ways in the world. Act as a shield-from-the-shoulds that often try to bury the female spirit …. Tell the truth. To have fun. To gather and align, in print and purpose."
The magazine was conceived from, and as a result of, the ever-present void in highlighting empowered girls in our social-media drive world.
It is a disruptor – designed to cut through superficial façades; to encourage young readers to reach beyond the limitations set forth by a patriarchal ('led and governed') society that purports to know what women should be, look and sound like.
With Rabbel, Julie and Tully express that our girls are sophisticated; naturally capable navigating exposure to purpose driven content, that is curated with the singular point of nourishing the women they are destined to become, effortlessly.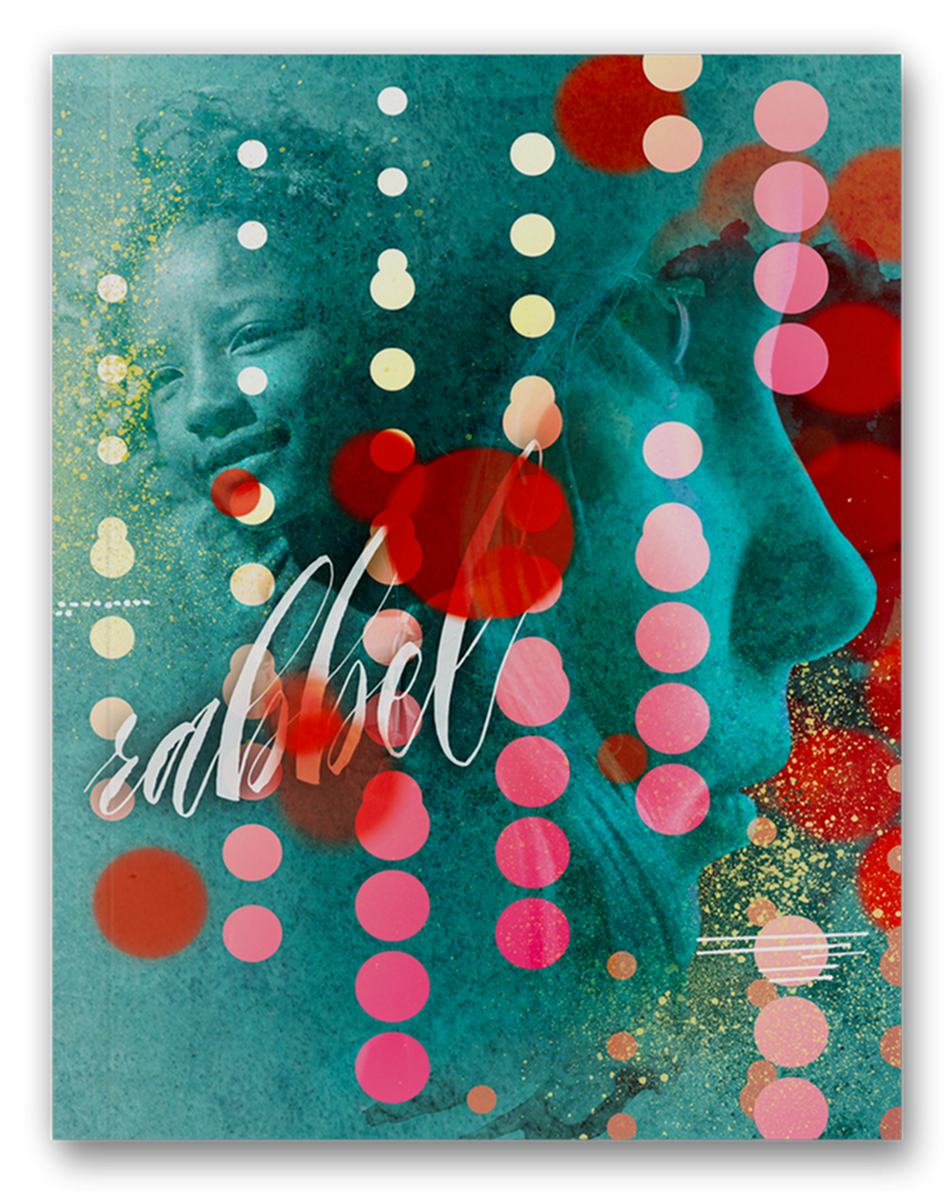 Rabbel Magazine Cover
Rabbel, is a quarterly magazine that believes in the limitless capacity of the female intellect, and fierce luminosity innate to the female spirit. It aims to deliver pages of "diverse, inclusive and positive messages to mailboxes around the world", that  counter media that is geared toward that is "woefully dumbed down and diluted". Rabbel is to "serve as timeless, curated chronicles of fortitude and fun".
Inside Rabbel Magazine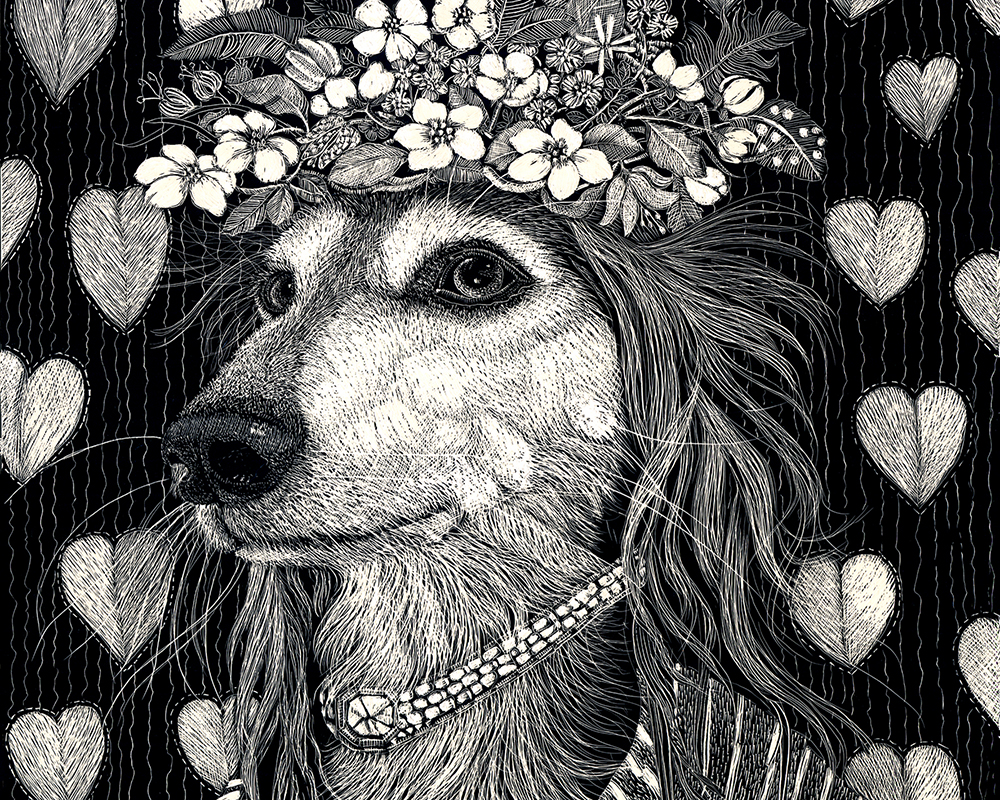 Image courtesy of Rabbel Magazine
Within the pages of each issue, Rabbel employs thought-provoking articles, interviews, beautiful photography and illustrations to highlight the work from a diverse group of visionary writers, musicians, visual artist, advocates and more. These elements combined, are in keeping with the magazines's mission to model the best that women are; to encourage readers toward a journey of what they can aspire to be.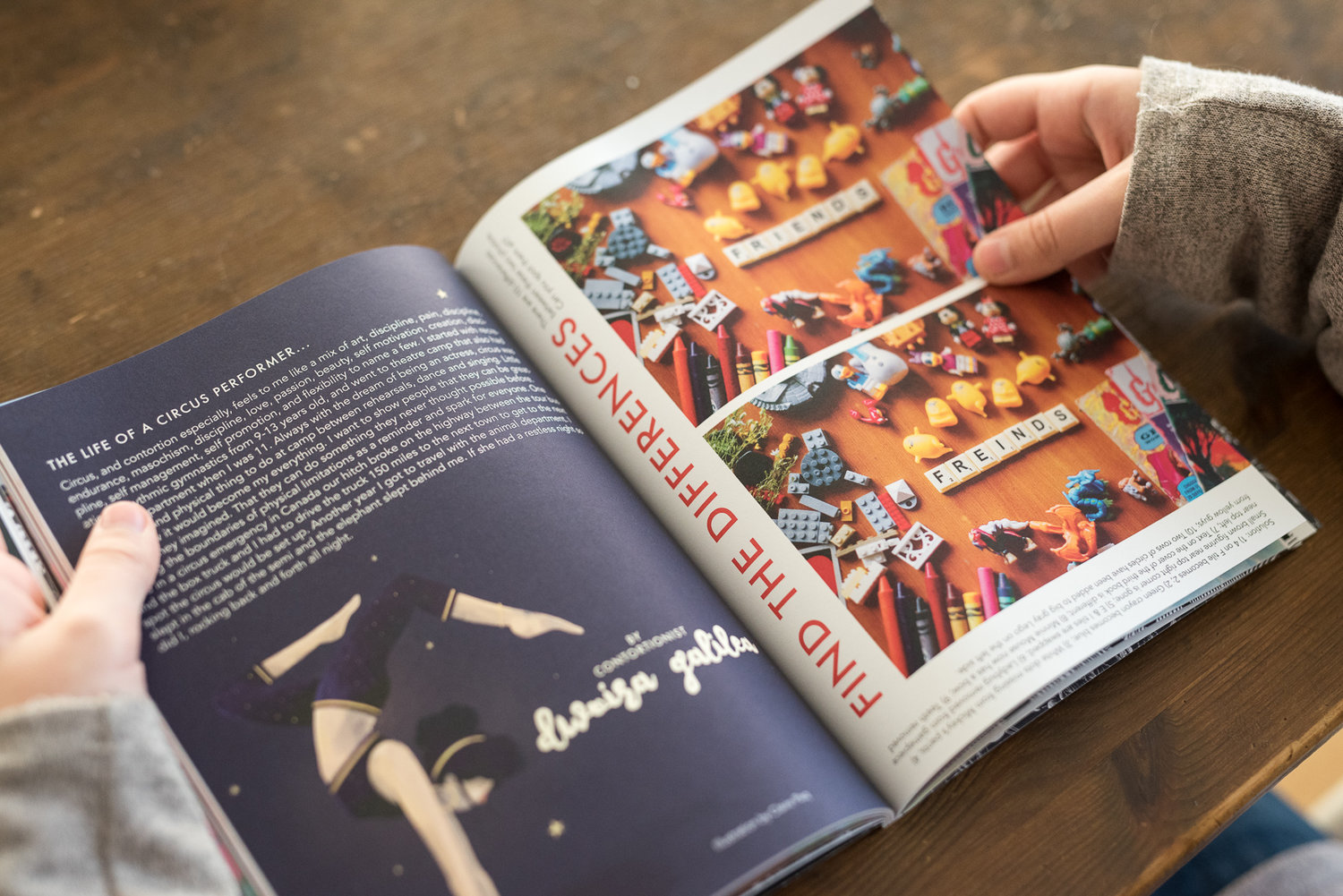 Activity Page
The magazine is interactive, in that there are activity pages, DIY projects and calls for readers to participate in dynamic creative challenges, like exploring their environments through photography.
 Featured Artist Layout
Get the latest issure and/or gift a subscription to a young woman RabbelMag.com
---
A Glimpse of

Julie's Faves Around Kreuzberg 
Eats and Drinks
Un café s'il vous plait. For a great coffee and light breakfast or lunch:
Kaffee A.Horn – Carl-Herz-Ufer 910961 Keuzberg
Dining along the banks of the Landwehrkanal (Landwehr Canal)
A.Horn serves a selection of seasonal daily specials, including sweet or savory breakfast and lunch options such as fresh soups, pastas,Spanish omelettes and a hearty snack plate, fresh baked bagels, focaccia and cakes. [More]
Concierge Coffee – Paul-Lincke-Ufer 39-40 10999 Berlin Kreuzberg Kottbusser Tor
Concierge is a cozy, yet charming 'other world' type speciality coffee store inside a former concierge office by the canal.[More]
Casual Dining
Luftgarten (Beer Garden in
Tempelhofer Feld) – Tempelhofer Park, Eingang Columbiadamm 10965
The Luftgarten is a new, yet old  established recreation area and green oasis. It is an ideal place to relax and enjoy a great sunset in the heart of Berlin. [More]
Cocolo Ramen –  Paul-Lincke-Ufer 39 10999 Berlin Kreuzberg
Cocolo is a mainstay for any Berlin foodie craving Japanese Ramen, and
thus that makes  it a must during your visit. [More]
Wine Bar
Not Only Riesling – Schleiermacherstraße 25 10961
Have a glass or two, and mingle.[More]
Shopping
Markthalle Marheineke – Marheinekeplatz 15 10961
Marheineke Markthalle and surrounding vibrant neighborhood of Bergmannstraße, has a long history in Berlin.
Nowkoelln Flowmarkt @ Maybachufer – Maybachufer 31, 12047
This market is a great place time shop, grab a snack or stroll on a east Sunday. [More]
Read the complete list of Julie's favorite places to eat, drink, shop snd stroll around Berlin here. 
Thanks for listening!
Tune in to hear stories of other fab women on episodes page. And while you're there, subscribe to get the latest podcast.
---
More from Locaux!

 
Discover & bookmark walking tours in the Walk It! Locaux – Amsterdam Series and others here:
---
Listen to Locaux!, The Podcast. We're celebrating the stories of phenomenally unconventional single women entrepreneurs who have followed a strong pull to upsticks from their country of origin, unearth a patch of land and plants seeds where their soul feels most at home.
They are well-traveled women who have found clever ways to move countries and you can too!
So, join us, as we travel through the their minds of those who have dard greatly, giving into their obsessions and actually live, abroad.
If you have a story, let us know!
We look forward to sharing the stories of fab women like you. So yah, get in touch here to have your story, or that of another awesome woman featured on the show.
And while you're there, subscribe to get the latest podcast.
---
Join The Collectifs!
Are you or someone you know a phenomenally unconventional woman entrepreneur that is now an expat? If so, submit to Locaux! The Podcast.
---
Discover hidden city gems perusing our insider guides. The women in our Locaux + Collectifs share local's perspective on who, what and where when visiting cities around the world!
Also, check the latest walking tour in the Walk It! Locaux series.
---
Guest Contributors are Welcomed
If you have intimate knowledge of a city, becomes a contributor! 
---
Locaux in your inbox.