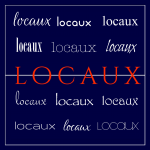 ---
Monique Math
---
If social media or writing is your passion, success is sometimes a just one keystroke, click, blog or IG post away. Don't believe it? Ask Monique Math.
In this episode, she shares the multitude of ways you can make money online.  She helps aspiring influencers or bloggers navigate developing successful blogs or social media profiles, and monetize.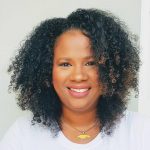 Monique Math, Blog Coach at Monique Math
A professional blogger from Kingston, Jamaica. She has a number of income producing blogs under her belt and an online business teaching others how to earn an income through blogging or monetizing their social media platforms.
A mother of one, Monique left the corporate world behind in 2017 where she pinnacled as the marketing manager for a popular chain of sports bars. She dreamt of building a blogging business while allowing herself more time to spend with her child. She describes the entrepreneur journey as bumpy, sometimes lonely yet so freeing and worthwhile and recommends anyone with a passion for story-telling and an interest in growing an income stream online to pursue that goal.
Connect with Monique at
MM on Facebook | MM on Instagram | MM on Twitter
Thanks for listening. We'll see you around.
– Journey
Connect with Locaux!
Thanks for listening!
Tune in to hear stories of other fab women on the episodes page. And while you're there, subscribe to get the latest podcast.
---
More from Locaux!
---
We're celebrating the stories of phenomenally unconventional single women entrepreneurs who have followed a strong pull to upsticks from their country of origin, unearth a patch of land and plants seeds where their soul feels most at home.
They are well-traveled women who have found clever ways to move countries and you can too!
So, join us, as we travel through the their minds of those who have dard greatly, giving into their obsessions and actually live, abroad.
If you have a story, let us know!
We look forward to sharing the stories of fab women like you. So yah, get in touch here to have your story, or that of another awesome woman featured on the show.
And while you're there, subscribe to get the latest podcast.
---
---
Join The Collectifs!
Are you or someone you know a phenomenally unconventional woman entrepreneur that is now an expat? If so, submit to Locaux! The Podcast.
Get Locaux!Share your story here.
---
Locaux Insider's Travel Guides
Discover hidden city gems perusing our insider guides. The women in our Locaux + Collectifs share local's perspective on who, what and where when visiting cities around the world!
Also, check the latest walking tour in the Walk It! Locaux series.
---
Guest Contributors are Welcomed
If you have intimate knowledge of a city, becomes a contributor! 
---
Locaux in your inbox.