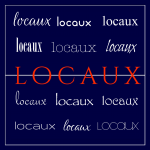 ---
Discover Brazen
---
When a young girl is gifted with a family imparts a solid foundation filled with models of powerful women that came before her, only the best springs forth, blossoms and is brazen. This woman comes into her own, and in-turn, perpetuates this goodness and lays the groundwork for other girls. Mimie Laurant is one such woman.
In this episode, Mimie shares the impetus that led her to create Discover Brazen.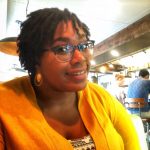 Mimie Laurant,  Founder and CEO of Discover Brazen
A Third Culture Kid (TCK) that is originally from Louisiana but spent her childhood in Benin, eSwatini, and The Netherlands from fifth grade through high school graduation.
Constantly being labeled as an "other" for being a woman, black, and American is what planted the seeds at a young age for what is now Discover Brazen.
Discover Brazen is an apparel brand grounded in the black feminist viewpoint. Our mission is the impact the world one person at a time, empowering them to be bold, determined, passionate, visionary, and fearless. Quarterly we release a limited edition collection that highlights and honors the contributions and legacies of black women.
Our current collection, The Trailblazer Collection, honors the legacies of Marsha P. Johnson, Shirley Chisholm, Judith Jamison, Madam CJ Walker, and Harriet Tubman. Our next collection, Discover Brazen x #aneducationmatters, debuts in mid-February 2019. With Discover Brazen, Mimie seeks not only to provide people with wonderfully designed goods, but also to educate them about the amazing legacy and history fo Black women in America – a place where we were never meant to thrive.
Connect with Mimie at
DB on Facebook | DB on Instagram | DB on Twitter
Thanks for listening. We'll see you around.
– Journey
Connect with Locaux!
Thanks for listening!
Tune in to hear stories of other fab women on the episodes page. And while you're there, subscribe to get the latest podcast.
---
More from Locaux!
---
We're celebrating the stories of phenomenally unconventional single women entrepreneurs who have followed a strong pull to upsticks from their country of origin, unearth a patch of land and plants seeds where their soul feels most at home.
They are well-traveled women who have found clever ways to move countries and you can too!
So, join us, as we travel through the their minds of those who have dard greatly, giving into their obsessions and actually live, abroad.
If you have a story, let us know!
We look forward to sharing the stories of fab women like you. So yah, get in touch here to have your story, or that of another awesome woman featured on the show.
And while you're there, subscribe to get the latest podcast.
---
---
Join The Collectifs!
Are you or someone you know a phenomenally unconventional woman entrepreneur that is now an expat? If so, submit to Locaux! The Podcast.
Get Locaux!Share your story here.
---
Locaux Insider's Travel Guides
Discover hidden city gems perusing our insider guides. The women in our Locaux + Collectifs share local's perspective on who, what and where when visiting cities around the world!
Also, check the latest walking tour in the Walk It! Locaux series.
---
Guest Contributors are Welcomed
If you have intimate knowledge of a city, becomes a contributor! 
---
Locaux in your inbox.