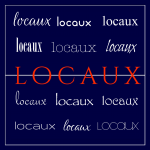 ---
Across Continents Translations
---
Grit.
Ambition.
Fortitude.
Steadfastness.
No matter which term you choose to ascribe, any one of them speaks to the level of commitment Csilla Rostas possesses.
In this interview, she shares how she seized an obvious opportunity to provide  B2C and B2B translation and language educational services, with Across Continents Translation Services.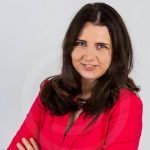 Csilla Rostas, Attorney, Founder and CEO of Across Continents Translations
Csilla is a multilingual lawyer with extensive expertise in various fields of law. She moved to Brussels, to complete work experience within the European Parliament followed by working at an esteemed international law firm, specialising in business immigration law, ultimately translating that into starting her own business.
Csilla's global focus has been key in her business's growth and development. Her vision is to make the world a better place for those who struggle to progress and move forward, and her work promises to do just this through the medium of language. She aims to bridge cultures through the use of language and intercultural education. She directly supports and sponsors families in Sri Lanka and Rwanda and sees her company as a springboard to actively making a difference, to not only make the world a better place, but a kinder one too.
Join Csilla in her mission to transform the lives of as many people as possible by not only giving them the gift of language, but also the tools they can use to design their future.

Connect with Csilla Rostas
Csilla Rostas Official on Facebook
Across Continents Translations
ACT | ACT on Facebook | Twitter
Thanks for listening. We'll see you around.
– Journey
Connect with Locaux!
Thanks for listening!
Tune in to hear stories of other fab women on the episodes page. And while you're there, subscribe to get the latest podcast.
---
More from Locaux!

 
---
We're celebrating the stories of phenomenally unconventional single women entrepreneurs who have followed a strong pull to upsticks from their country of origin, unearth a patch of land and plants seeds where their soul feels most at home.
They are well-traveled women who have found clever ways to move countries and you can too!
So, join us, as we travel through the their minds of those who have dard greatly, giving into their obsessions and actually live, abroad.
If you have a story, let us know!
We look forward to sharing the stories of fab women like you. So yah, get in touch here to have your story, or that of another awesome woman featured on the show.
And while you're there, subscribe to get the latest podcast.
---
---
Join The Collectifs!
Are you or someone you know a phenomenally unconventional woman entrepreneur that is now an expat? If so, submit to Locaux! The Podcast.
Get Locaux! Share your story here.
---
Locaux Insider's Travel Guides
Discover hidden city gems perusing our insider guides. The women in our Locaux + Collectifs share local's perspective on who, what and where when visiting cities around the world!
Also, check the latest walking tour in the Walk It! Locaux series.
---
Guest Contributors are Welcomed
If you have intimate knowledge of a city, becomes a contributor! 
---
Locaux in your inbox.