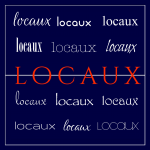 ---
Moss Financials
---
As with all the women in this Locaux30In30 series, it was a great pleasure to hear from Christina Moss, of Moss Financials.
In this episode, she stresses the importance of entrepreneurs having an accountant.
In her words
A long time ago I did not have a clue what I wanted to do in life.  I had taken on jobs with temporary agencies and without a clue as to what I wanted to do.
Eight months into an assignment I realized that I would have to find another job due to University union policies.  A coworker of mine, a CPA by the name of Pat offered me a job in one of her other offices that she assisted.  She wanted me to take the position of an accounting assistant.  
I had no idea at the time what accounting was or why should offer me this position.  Accounting?  Why?  After helping her with some account reconciliations (of course at the time I didn't know they were reconciliations) she decided that I had 'the gift'.  I was all up for the task.  A year into working as an accountant assistant being trained by Pat and the other staff, I decided that this was the path I would take and I dove headfirst into the local community college to start my accounting studies.
After working for a small CPA office as an intern handling the company's small business clients, I realized that I wanted to use my accounting 'gift' to help other small businesses succeed.  I remember sitting with frustrated business owners who did not understand accounting, who needed their books cleaned up for an audit, or those with no accounting standards in place and now in need of everything accounting due to a major acquisition on the horizon.  
This is where I was meant to be.  Teaching business owners the why and how of accounting.  Taking the mind-numbing tasks of account reconciliations, paying companies bills, payroll and invoicing so that business owners can do what they do best.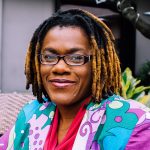 Christina Moss,  Owner of Moss Financials
Moss has the goal of helping creatives thrive in business.
Connect with Moss Financial at
Thanks for listening. We'll see you around.
– Journey
Connect with Locaux!
Thanks for listening!
Tune in to hear stories of other fab women on the episodes page. And while you're there, subscribe to get the latest podcast.
---
More from Locaux!
---
We're celebrating the stories of phenomenally unconventional single women entrepreneurs who have followed a strong pull to upsticks from their country of origin, unearth a patch of land and plants seeds where their soul feels most at home.
They are well-traveled women who have found clever ways to move countries and you can too!
So, join us, as we travel through the their minds of those who have dard greatly, giving into their obsessions and actually live, abroad.
If you have a story, let us know!
We look forward to sharing the stories of fab women like you. So yah, get in touch here to have your story, or that of another awesome woman featured on the show.
And while you're there, subscribe to get the latest podcast.
---
---
Join The Collectifs!
Are you or someone you know a phenomenally unconventional woman entrepreneur that is now an expat? If so, submit to Locaux! The Podcast.
Get Locaux!Share your story here.
---
Locaux Insider's Travel Guides
Discover hidden city gems perusing our insider guides. The women in our Locaux + Collectifs share local's perspective on who, what and where when visiting cities around the world!
Also, check the latest walking tour in the Walk It! Locaux series.
---
Guest Contributors are Welcomed
If you have intimate knowledge of a city,becomes a contributor! 
---
Locaux in your inbox.

---
Listen Now
---
Connect with Locaux + Collectifs
Facebook | Instagram | Twitter | Pinterest
---
---

---