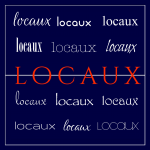 ---
Roses & Rompers
---
Often times, those of us who are conscious, find our that story and/or experiences are the exact impetus for great change in our lives, and inspiration for others.
This is what led Audrey Schlegel to her current path of assisting women to unleash and confidently own their femininity.
In this episode, she shares what she's doing to progress this movement.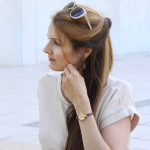 Audrey Schlegel, Founder and owner of Roses & Rompers, a company dedicated to help women be more confident in life and business.
After years at university and working in the corporate world, Audrey had grown sick to see bright, intelligent women being accepting to be cut mid-speech by arrogant interns. Women who would then resort to Vogue as a means to distract themselves, and end up even more insecure because they didn't have the same figure as the model on the front cover.
Audrey believes the answer to this problem lies in education and systems: education about principles of style instead of letting ourselves be hit by the last fashion trends, systems to build up confidence and reduce the overwhelm. 
She is also a business mentor specialized in confidence issues/imposter syndrome and in reducing the overwhelm by building goal-settings systems and easy-to-implement plans. 
Connect with Audrey at
RR on Facebook | RR on Instagram
Thanks for listening. We'll see you around.
– Journey
Connect with Locaux!
Thanks for listening!
Tune in to hear stories of other fab women on the episodes page. And while you're there, subscribe to get the latest podcast.
---
More from Locaux!
---
We're celebrating the stories of phenomenally unconventional single women entrepreneurs who have followed a strong pull to upsticks from their country of origin, unearth a patch of land and plants seeds where their soul feels most at home.
They are well-traveled women who have found clever ways to move countries and you can too!
So, join us, as we travel through the their minds of those who have dard greatly, giving into their obsessions and actually live, abroad.
If you have a story, let us know!
We look forward to sharing the stories of fab women like you. So yah, get in touch here to have your story, or that of another awesome woman featured on the show.
And while you're there, subscribe to get the latest podcast.
---
---
Join The Collectifs!
Are you or someone you know a phenomenally unconventional woman entrepreneur that is now an expat? If so, submit to Locaux! The Podcast.
Get Locaux!Share your story here.
---
Locaux Insider's Travel Guides
Discover hidden city gems perusing our insider guides. The women in our Locaux + Collectifs share local's perspective on who, what and where when visiting cities around the world!
Also, check the latest walking tour in the Walk It! Locaux series.
---
Guest Contributors are Welcomed
If you have intimate knowledge of a city, becomes a contributor! 
---
Locaux in your inbox.