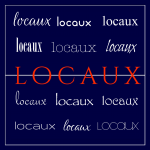 ---
Better You By Ania
---
One global issues is that we women, more often than not, make considerations that lead to prioritizing everything and everyone before ourselves. Yes, it's partly our nature. But I'd posit this mindset is part nurture as well.
However, women like Ania Iwanicka has developed a practice to assist you in   fortifying yourself, so that you can give without it being to your complete mental or physical detriment.
In this episode, she shares how using a 'holistic' approach to great health, helps you fill your cup, so that you may give from a full vessel.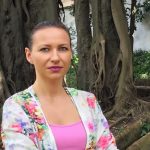 Anna Iwanicka,
Founder of Better You by Ania
Ania is a Holistic Health Coach dedicated to serving busy professional women.
Before launching her own business she worked and lived in London enjoying a very busy and successful professional career.
Her passion for all things wellness related plus personal health struggles that originated from 'busy modern lifestyle' were the deciding factors in making the career and lifestyle change.
Today she focuses on guiding, supporting and inspiring women towards better health and wellbeing. Her mission as Holistic Health Coach is to improve the wellbeing and health of every woman she works with. In near future Anna will become a certified Naturopath which will allow her to offer not only professional advice but also treatments for the women she works with. 
Connect with Ania at
BYBA on Facebook | BYBA on Instagram
Thanks for listening. We'll see you around.
– Journey
Connect with Locaux!
Thanks for listening!
Tune in to hear stories of other fab women on the episodes page. And while you're there, subscribe to get the latest podcast.
---
More from Locaux!
---
We're celebrating the stories of phenomenally unconventional single women entrepreneurs who have followed a strong pull to upsticks from their country of origin, unearth a patch of land and plants seeds where their soul feels most at home.
They are well-traveled women who have found clever ways to move countries and you can too!
So, join us, as we travel through the their minds of those who have dard greatly, giving into their obsessions and actually live, abroad.
If you have a story, let us know!
We look forward to sharing the stories of fab women like you. So yah, get in touch here to have your story, or that of another awesome woman featured on the show.
And while you're there, subscribe to get the latest podcast.
---
---
Join The Collectifs!
Are you or someone you know a phenomenally unconventional woman entrepreneur that is now an expat? If so, submit to Locaux! The Podcast.
Get Locaux!Share your story here.
---
Locaux Insider's Travel Guides
Discover hidden city gems perusing our insider guides. The women in our Locaux + Collectifs share local's perspective on who, what and where when visiting cities around the world!
Also, check the latest walking tour in the Walk It! Locaux series.
---
Guest Contributors are Welcomed
If you have intimate knowledge of a city, becomes a contributor! 
---
Locaux in your inbox.