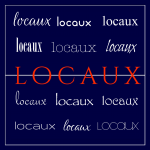 ---
RangArt
---
I love when my art brings smiles on peoples faces, this is what I am working for.

– Pooja Verma
If there is only one thing I know for certain, it's that home is where the heART is!
We meander through life looking for a myriad of things, home being one. Some of use find home is a certain location, others take home with us wherever we are. This week's guest is the latter.
Pooja Verma was born to make art. And though life and tradition pointed her toward a conventional 'safe' life, her true nature beckoned. She has found her way home. So listen to her story her soul's work successfully manifesting itself, in a foreign land.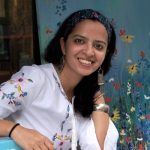 Pooja Verma, Artist and Owner of RangArt
Verma is a full time artist living and working mostly from her home studio in Kuala Lumpur, Malaysia.
She is largely self taught, who began drawing and painting starting from childhood. She is specialized in using the palette knife and heavily textured mixed media, that lend themselves to creating her signature colorful acrylic paintings.
The quintessential artist, she is highly inspired by nature's landscape, gardens and floral arrangements. Using cheerful colors, particularly blue backgrounds, she seeks to elicit positive feelings and smiles from the viewer.  According to her: "There is so much darkness in this world." She doesn't a want to paint the dark and gloomy side. She aims to lift spirits with colors and subjects that give joy. Hence the vibrant and uplifting colors into positive, hopeful, joyful, dreamy, and happy paintings in  palette knife strokes.
With this quintessential artist everything has to be original have a touch of an artist. She is continuously developing her style and not afraid of experimenting.
Today her paintings have home across the world, in India, Malaysia, Indonesia, Singapore, Australia, Netherlands, Germany, Ireland, Belgium, France, United States, Canada and London.
She is the Founder, Creative Director and Facilitator of RangArt – a platform of art workshops for kids and adults. RangArt is celebrating five years anniversary now.
Learn more about RangArt at
RangArt on Facebook | RangArt on Instagram
---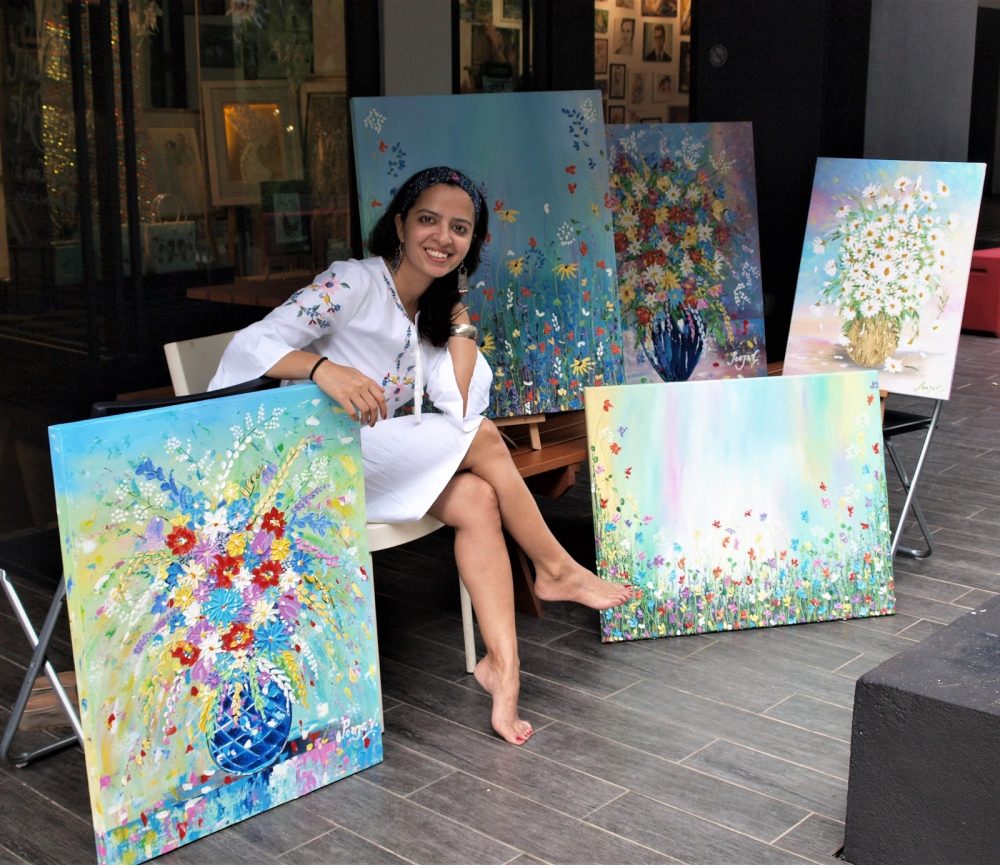 ---
If you an expat entrepreneur, or have a business that supports these transitions, Locaux wants to share your story.
Thanks for listening. We'll see you around.
– Journey
Connect with Locaux!
Thanks for listening!
Tune in to hear stories of other fab women on the episodes page. And while you're there, subscribe to get the latest podcast.
---
More from Locaux!
---
We're celebrating the stories of phenomenally unconventional single women entrepreneurs who have followed a strong pull to upsticks from their country of origin, unearth a patch of land and plants seeds where their soul feels most at home.
They are well-traveled women who have found clever ways to move countries and you can too!
So, join us, as we travel through the their minds of those who have dard greatly, giving into their obsessions and actually live, abroad.
If you have a story, let us know!
We look forward to sharing the stories of fab women like you. So yah, get in touch here to have your story, or that of another awesome woman featured on the show.
And while you're there, subscribe to get the latest podcast.
---
---
Join The Collectifs!
Are you or someone you know a phenomenally unconventional woman entrepreneur that is now an expat? If so, submit to Locaux! The Podcast.
Get Locaux!Share your story here.
---
Locaux Insider's Travel Guides
Discover hidden city gems perusing our insider guides. The women in our Locaux + Collectifs share local's perspective on who, what and where when visiting cities around the world!
Also, check the latest walking tour in the Walk It! Locaux series.
---
Guest Contributors are Welcomed
If you have intimate knowledge of a city, becomes a contributor! 
---
Locaux in your inbox.