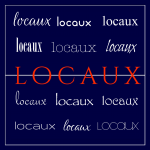 ---
MOVES Consulting
---
As the phrase goes: Invention is the Mother of necessity.
It goes without saying this is how Kornelia Epping became the 'Mother' to new residents of Austria, with MOVES Consulting.
In this episode, she shares how her transition a new country propelled her to form her high-touch end-to-end relocation business, to help new expats settle into Austria with ease.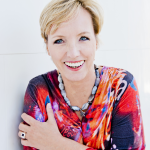 Kornelia Epping, Owner and Relocation Expert at MOVES Consulting
Born in Germany, Epping followed her childhood dream of living and working abroad.
After compiling a short-list, which included Holland, France and England, she decided Austria was the country she would call home.
Vienna was not the smooth transition, nor as welcoming as she hoped for: "Everything was different". She had succumbed to the common misconception that sharing the same language equates sharing the same culture. 
Due to the cultural difference, the shock of her experience made it  very important for to support people through their transition important. 
The result of her experience is  MOVES Consulting.
The MOVES Consultants network has grown far beyond the German-speaking region. Today agency works with local consultants in all economic centers and provincial cities of Germany and Austria, Japan, USA and many other countries.
MOVES Consulting assist with professional relocation services to corporate personnel and individual in their host country properly and legally. Services include work and residence permits.
Learn more about MOVES Consulting at
MOVES on Facebook | MOVES on Linkedin
MOVES on Instagram | MOVES on Twitter
If you an expat entrepreneur, or have a business that supports these transitions, Locaux wants to share your story.
Thanks for listening. We'll see you around.
– Journey
Connect with Locaux!
Thanks for listening!
Tune in to hear stories of other fab women on the episodes page. And while you're there, subscribe to get the latest podcast.
---
More from Locaux!
---
We're celebrating the stories of phenomenally unconventional single women entrepreneurs who have followed a strong pull to upsticks from their country of origin, unearth a patch of land and plants seeds where their soul feels most at home.
They are well-traveled women who have found clever ways to move countries and you can too!
So, join us, as we travel through the their minds of those who have dard greatly, giving into their obsessions and actually live, abroad.
If you have a story, let us know!
We look forward to sharing the stories of fab women like you. So yah, get in touch here to have your story, or that of another awesome woman featured on the show.
And while you're there, subscribe to get the latest podcast.
---
---
Join The Collectifs!
Are you or someone you know a phenomenally unconventional woman entrepreneur that is now an expat? If so, submit to Locaux! The Podcast.
Get Locaux!Share your story here.
---
Locaux Insider's Travel Guides
Discover hidden city gems perusing our insider guides. The women in our Locaux + Collectifs share local's perspective on who, what and where when visiting cities around the world!
Also, check the latest walking tour in the Walk It! Locaux series.
---
Guest Contributors are Welcomed
If you have intimate knowledge of a city, becomes a contributor! 
---
Locaux in your inbox.