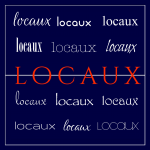 ---
WANDA Maps
---
If you're reading this, you likely are one of us: Women who have 0r are interested in migrating to another country!
Enter the co-founder and creator of the new travel app WANDA: Navit Reid.
In this episode, she shares what inspired her move from the Midwest of the United States to Poland, and about her new travel app WANDA; a map based travel planning tool.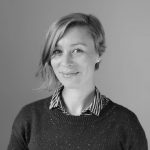 Navit Reid,  Co-Founder and CEO of WANDA
She opened a National Geographic at the age of 5 and never looked back.
Through three different career paths – photography, conservation biology, and now entrepreneurship – she has worked to hone her natural talents while learning more about the world and what she can do to make it a better place.
Along the way her very itchy feet have brought her to 41 of the 50 United States, 23 countries, and quite a few beaches, mountaintops, and shady glens, usually as a solo traveler. Her most recent venture, WANDA, brings together many of these passions: maps, travel, local businesses, ladies in tech, and the power of data as a force for good.
WANDA is a community for travelers to collect trip ideas and share their adventure knowledge by building personal trip maps. We empower travelers to explore off the beaten path, to have unique, local experiences while supporting the communities that host them.
We are pioneering a new model of ethical data management by sharing traveler data with tourism managers to help them mediate impacts from overtourism, while distributing profits made from data sales directly back to our users.
To learn more and be inspired by Navit's move to Krakow, read her expat story about Getting Started in Poland.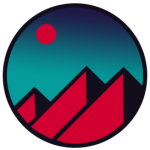 Learn more about the WANDA app at
WANDA on Facebook | WANDA on Linkedin
WANDA on Instagram | WANDA on Twitter
If you an expat entrepreneur, or have a business that supports these transitions, Locaux wants to share your story.
Thanks for listening. We'll see you around.
– Journey
Connect with Locaux!
Thanks for listening!
Tune in to hear stories of other fab women on the episodes page. And while you're there, subscribe to get the latest podcast.
---
More from Locaux!
---
We're celebrating the stories of phenomenally unconventional single women entrepreneurs who have followed a strong pull to upsticks from their country of origin, unearth a patch of land and plants seeds where their soul feels most at home.
They are well-traveled women who have found clever ways to move countries and you can too!
So, join us, as we travel through the their minds of those who have dard greatly, giving into their obsessions and actually live, abroad.
If you have a story, let us know!
We look forward to sharing the stories of fab women like you. So yah, get in touch here to have your story, or that of another awesome woman featured on the show.
And while you're there, subscribe to get the latest podcast.
---
---
Join The Collectifs!
Are you or someone you know a phenomenally unconventional woman entrepreneur that is now an expat? If so, submit to Locaux! The Podcast.
Get Locaux!Share your story here.
---
Locaux Insider's Travel Guides
Discover hidden city gems perusing our insider guides. The women in our Locaux + Collectifs share local's perspective on who, what and where when visiting cities around the world!
Also, check the latest walking tour in the Walk It! Locaux series.
---
Guest Contributors are Welcomed
If you have intimate knowledge of a city, becomes a contributor! 
---
Locaux in your inbox.