---
One Woman's Story of

Navigating The Russian Visa Process
---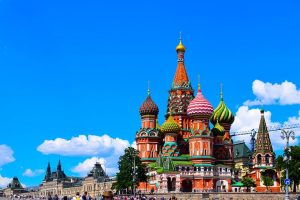 ---
As you may know, Locaux!, The Podcast, is dedicated to sharing the stories of phenomenal women expats, that have migrated as entrepreneurs.
That said, there are times a fab woman (in the business development stage) crosses our path. She has opted to use her skills to segue into a location independent position, that allows her travel until she unearths the place that resonates as home. Locaux shares their valuable stories also!
This interview with Rebecca Schott is one such case.
We are honored to give you her insight on acquiring a long-stay visa in Russia. Along with, you'll get a since of what inspired her move, and learn what it's like to navigate this country's bureaucracy.
If you're an entrepreneur, there's a bit of information that touches surface, to get you on the path with navigating that transition.
With the hope this spotlight serves as, not only informational, but more inspiration for you to take the leap you've been pondering.
Without further adieu, read Rebecca's story.
---
---
An Aussi

Lands in Russia
I'm the eldest of three and originally from Brisbane, Australia, however I spent most of my childhood moving up and down the east coast of the country due to my fathers work. Adapting promptly to a new town, new school and settling swiftly was a required life-skill in those early childhood years. It's a skill I mastered quickly and I believe has proven to be a large part of my success while living abroad.
Following in the footsteps of thousands before me, I left Australia, for London, when I was 19 years old on the working/holiday visa program in the UK and absolutely fell in love with not only the city but the freedom the lifestyle provided.
Currently I'm in my late thirties (although I still feel as though I'm in my early 20's haha) and based in St Petersburg, Russia.
---
---
On What Inspired The

Move to St. Petersburg
I have always been fascinated with Russian history and culture. The people, the food, the political climate and their opinions, it's intriguing. And as with everywhere else I've lived, I feel the best way to fully understand and appreciate a country and it's people is to completely immerse yourself in it.
On St. Petersburg Resonating as

'Home' or Not
It's not home but it's where I happen to be living at the moment. I will definitely move on but likely not until sometime in 2020.
It's proven to be one of the more challenging transitions I've ever experienced. There are many import restrictions I failed to consider when moving to Russia. The cuisine takes some adjusting too, as does the variety of groceries available, in addition to the weather (if you're used to a warm climate).
And, despite usually being comfortable with easily adapting to various languages when relocating, I am completely illiterate here as I have yet to master Cyrillic's and the Russian language, which creates a number of other issues.

Since moving overseas in 2001, Hong Kong is where I've spent most of my time (nearly 8 years in total), and where resonates most like home.
It's a city that embraces expat camaraderie like nowhere else I've seen.
The city offers absolutely everything an expat could possibly desire: warm sunny climates (most of the year), fabulous hiking trails and islands to explore, clear waters to enjoy an array of water-sports, a nightlife scene that never sleeps, shopping available at all hours of the day and virtually anything you could possibly need just a phone call away.
English is widely spoken. Customs and traditions are everywhere, and taught with passion.
There is an abundance of beauty in their temples and historic buildings to appreciate. The local cuisine is delicious and your general everyday errands are easy to tend to. Plus, it's an incredibly safe city. People of all nationalities are welcome and friendly, it's a social melting pot. You can jump on a plane and get anywhere in the world within 24 hours. It's definitely a city where people work hard and play hard but I love it!
Although I've no idea if I'll get the opportunity to be based there again, I still refer to Hong Kong as 'home' after all these years. I'm not sure anywhere else will steal my heart like that wonderful city has.
---
---
The Complexity of

Acquiring a Russian Visa
At first glance, the Russian visa system is extremely confusing. It took me several weeks of research and investigation to grasp the basics.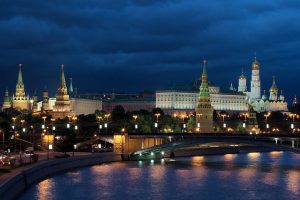 To legally be allowed to work in Russia as an entrepreneur there are two options;
1. Create and register a Limited Company with you as the sole proprietor.
2. Register as an 'Individual Entrepreneur' (индивидуальный предприниматель). To do this you will need the provide the following;
Prove your part or full-time residence in the Russian Federation (which also is a time consuming process).

Using predefined categories, you will need to detail the scope of your business.

Prepare the required registration documents.

Submit documents to the tax registration office.

Receive your incorporation documents.

Open a specially designated IE bank account.
Both options seemed out of my realm of possibility. So instead, I chose to take the route of being sponsored.
With my work experience and qualifications I am able to be sponsored in most countries. Through mutual acquaintances I was offered a job opportunity in St Petersburg.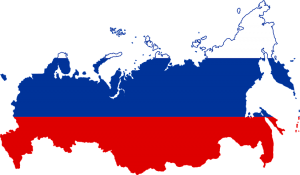 Initially, I entered Russia on a tourist visa for the interview process. Obtaining the tourist visa took three weeks and entailed completing an extremely lengthy application form. Among all, my personal and family details and education history that was required. I also needed to detail previous travel for the past ten years; a task that took a few days to compile.
Note: The application fee can change depending on your nationality and place of submission.
After several weeks of negotiating, I accepted the role and began the process of applying for my sponsored work visa.
All nationalities need to return to their country of citizenship to submit this application. You will need to make an appointment at the consulate or embassy and submit, along with the fee, the application forms, photo's, confirmed flights details and proof of accommodation, along with copies of your relevant qualifications. Processing time will vary depending on the office. However, mine was processed within a week.
Once you finally land in Russia you will need to register with the local authorities. This will need to be done every time you leave and re-enter Russia in addition to the required fee. If you don't do this you may be fined.
On Moving to and

Sustaining Life in Russia
As entrepreneur visas are more difficult to obtain, specifically in Russia, working for a private family has enabled me to have more freedom to not only work in Russia, but allowed additional free time to explore personal ventures.
Currently I work as a Family Manager and Governess for a local Russian family. I was able to negotiate a 30-hour Monday to Friday workweek. This allows me time to pursue my love of writing.
I've since established a website where I blog; focusing on destinations, food and lifestyle.
I'm a contributor for various travel companies online, and am also enjoying working on two novels and a children's book. In the long term I'm hoping to be able to base myself somewhere warm, or at least follow the summer and focus on writing full-time.
---
---
Suggestions for Women on Transfering Their Skills into

Location Independent Work
A lot of the time, most women I know can kick ass and would do fabulously if they were to choose location independent work.
However I find most of the time it's either choosing the destination, getting support from their loved ones, knowing where to start or actually making that leap and taking a chance that holds women back.
If you're unsure how your skills can be transferred get online and join support groups, ask questions, speak to recruitment agents overseas about unique positions they've come across. Investigate hiring processes or what different types of visas you're qualified for in different countries. If you're under 30, there's a good chance you can apply for the working/holiday visa in several countries.
Fields Women May

Consider for Location Independence
For ease of obtaining a work visa in most countries I've researched, teaching is always an easy one to get. You just need to be a native speaker of the language you intend to teach, even online.
Any sort of writing or editing skills tend to make it easier to be sponsored as a writer and take on freelance work.
There's also several avenues to look down if you're interested in doing virtual personal assistant roles. Obviously IT knowledge and skills are highly regarded as working in this field is easily adaptable to location independent work.
Lastly, sports (yoga, surfing, golf, tennis etc), not only does it keep you fit but it's in high demand worldwide. As a coach/trainer it is easy to market yourself with flexible hours.
This is a very limited list of options, there are numerous roles women can explore if living and working abroad is their desire. The thing to remember is, location, duration of commitment and number of hours you'd like to work all need to be considered.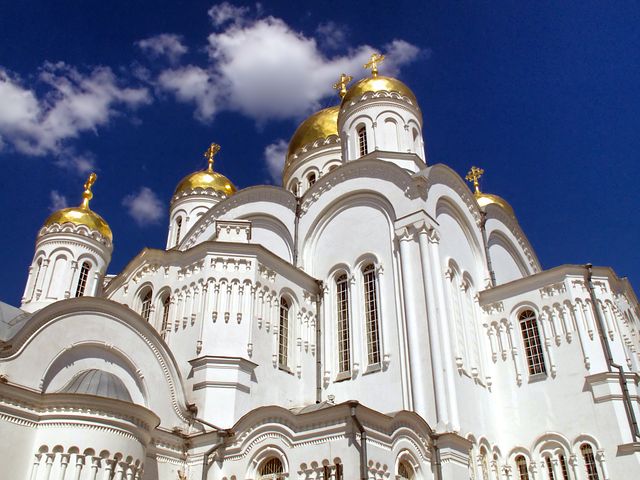 Words of Wisdom to Women On

Taking The Leap
If you've been dreaming about moving abroad, I implore you to take the leap.
There will never be a 'perfect' time to leave, or enough money in the bank, or everyone you know be supportive of your decision, but trust me, it's worth the risk.
Not only was it the best decision I ever made, it helped define who I am. The life lessons I've learnt, experiences I've had, all the ups and downs, heartbreak, laughs, adventures, mishaps, it's opened my eyes to a world of possibilities that I would have never dreamed of. You just need to find the courage within yourself and make that leap of faith.
About The Insider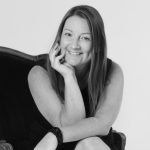 Rebecca Schott is an Australian writer at her self-titled site Rebecca Schott. You can also follow her on An Antipodean Adventure on Facebook .
---
More from Locaux!

 
Discover & bookmark walking tours in the Walk It! Locaux – Amsterdam Series and others here:
---
Listen to Locaux!, The Podcast. We're celebrating the stories of phenomenally unconventional single women entrepreneurs who have followed a strong pull to upsticks from their country of origin, unearth a patch of land and plants seeds where their soul feels most at home.
They are well-traveled women who have found clever ways to move countries and you can too!
So, join us, as we travel through the their minds of those who have dard greatly, giving into their obsessions and actually live, abroad.
If you have a story, let us know!
We look forward to sharing the stories of fab women like you. So yah, get in touch here to have your story, or that of another awesome woman featured on the show.
And while you're there, subscribe to get the latest podcast.
---
Join The Collectifs!
Are you or someone you know a phenomenally unconventional woman entrepreneur that is now an expat? If so, submit to Locaux! The Podcast.
---
Discover hidden city gems perusing our insider guides. The women in our Locaux + Collectifs share local's perspective on who, what and where when visiting cities around the world!
Also, check the latest walking tour in the Walk It! Locaux series.
---
Guest Contributors are Welcomed
If you have intimate knowledge of a city, becomes a contributor! 
---
Locaux in your inbox.