---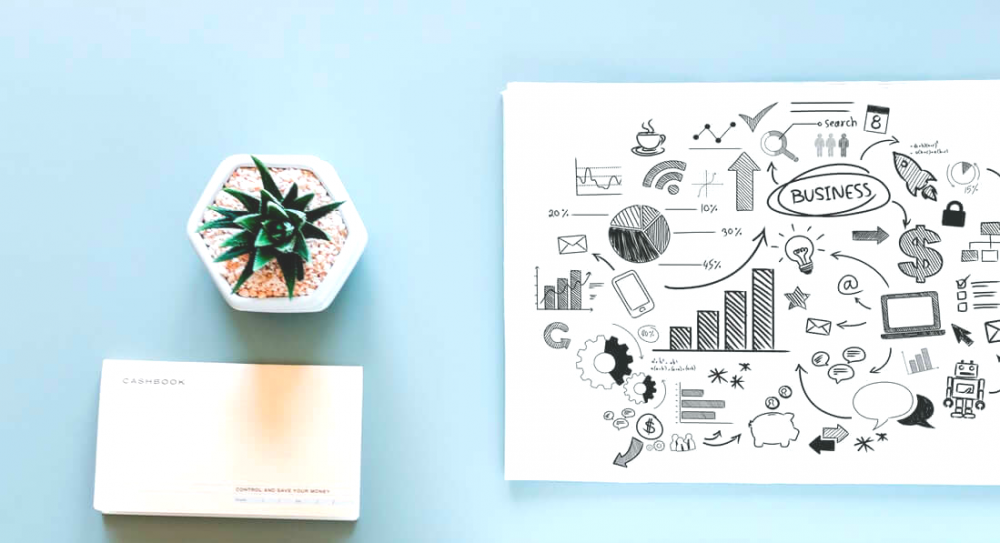 ---
Blog, blogger, blogging.
Yada , yada, yadaaah … ARGH!
They are, seemingly ubiquitous, terms you hear or read with nearly ever  click online.
That said, you might glaze over when hearing blogging can be a way to free yourself from the cubicle life. You may even relegate all of this as cliché, hype, just another snake oil sales pitch, or you may be in the camp that believes the market is saturated. But it's not.
Blogging can be a great business for women who are planning to live life as an expat.
So read the following nine reasons our contributor, Monique Solomon, details why blogging is still a viable option, if you're ready to embark on the path of developing a profitable business as a blogger.
Blogging as a

Business Defined
Blogging as a business is creating content that attracts a targeted audience with an intention of getting this audience to pay for something immediately or eventually.
The difference between most bloggers that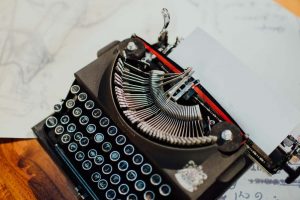 do this for a hobby and the ones that make money approaching the blog as if it were a brick and mortar business; there's a plan behind a blog that takes it from words on a screen to a business that attracts customers daily.
Why Blogging Continues to Be a

Lucrative Business Option
Blogging is still a viable business even more now than before because of the upward trend of teaching ourselves new things via the Internet.
Once upon a time we would have to interact with someone offline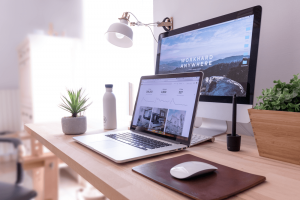 in order to learn new skills. Now we can learn anything online via blogs, Youtube and social media. Whether you're teaching someone how to knit sweaters or simply answering the question "how to remove red wine from sweaters," you can build a substantial business online by providing useful information to those who seek it.
Our consumption of content via our phones is on the rise and shows no sign of slowing down so now is the best time to jump in and be a source of content for others, and not just a consumer.
---

---
Blog Business

Logistics
Blogging as a business requires research into finding a profitable niche and platform.
You will be required to cover a subject extensively so it makes sense for you to research a topic that you're passionate about. Once you're settled on the subject area you'll be covering, and you've done your research to confirm that it is a profitable niche, I suggest immediately investing in blogging courses or few, a blog coach that you've researched.
Like any new skill, you want to learn the ins and outs of business blogging before jumping in and wasting time and money through trial and error. This will help you to set up your business for success right out the gate.
A solid blogging course or blog coach will help you to get over the technical hurdles of starting your blogging business, as well and put the necessary systems in place to begin making money quickly.
Benefit of Investing in

Blog Courses, Coaches and Mastermind Groups
Investing in your craft is necessary. People view blogging as something easy that anyone can do, which is correct. Business blogging, however, is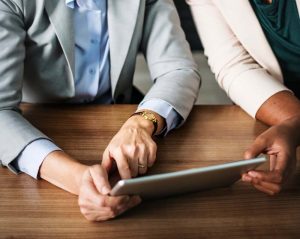 not easy or else we'd all be making bank from our blogs.
If you want to make money as a blogger, you will inevitably invest to learn how to do things properly and successfully. You'll either be investing loads of time trying to figure out how to do it all yourself; by reading other blogs and watching tons of videos, or you'll invest in a course or coach who will show you what to do from the start.
Self-taught bloggers invested years and years of time before they became profitable. If you choose this route, be prepared to do the same. If you want to build a business quickly, I suggest investing in your new career just like you would if you wanted to become a plumber or an artist.
Blog Goals:

Set Realistic Expectations
Blogging takes time and it's a lot of work. Building a blogging business is no easier than building a dental practice or climbing the corporate ladder.
In the early days, your nose is to the ground grinding away to make a name for yourself. As you begin to increase your traffic and hit your stride, you can ease up a bit on the work hours while continuing to grow your income.
The great part about blogging is that some amount of it can become passive once you've put in those early hours grinding. However, don't be fooled, this job requires many hours to build so be sure that you have a passion for blogging or making money and can remain steadfast for the long haul.
Business Development:

Planning,  Marketing, Strategy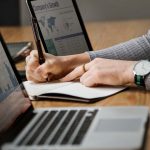 If you've aligned with a course or a coach, chances are planning is an area that you've covered.
A marketing strategy is something that you should establish early on in your blogging career, as there are an incredible amount of ways to get traffic to a blog that it will wear you thin to attempt being in all places at all times.
Having a plan will help you to choose your desired path based on the hours that you're able to commit, and the platforms that you enjoy using. This will keep you focused on the goal instead of trying to do all the things.
---

---
Monetization: Options and Timeline
A blog should be monetized immediately.
There are a handful of ways that bloggers make money, and some of these can be utilized as soon as the very first post is published.
The ways to monetize a blog include:
• Ad Income
• Affiliate marketing
• Sponsored posts
• Digital and physical products
• Offering services such as coaching or tech help or design
You can begin your blog with your own products ready to go out the gate, so that the very first visitor to your blog may be enticed to purchase. You can also include affiliate products in your posts if you have no product ready.
This is the easiest way to monetise a blog in the beginning when the traffic is not yet built. With a solid plan to grow blog traffic, all the other revenue streams come into play.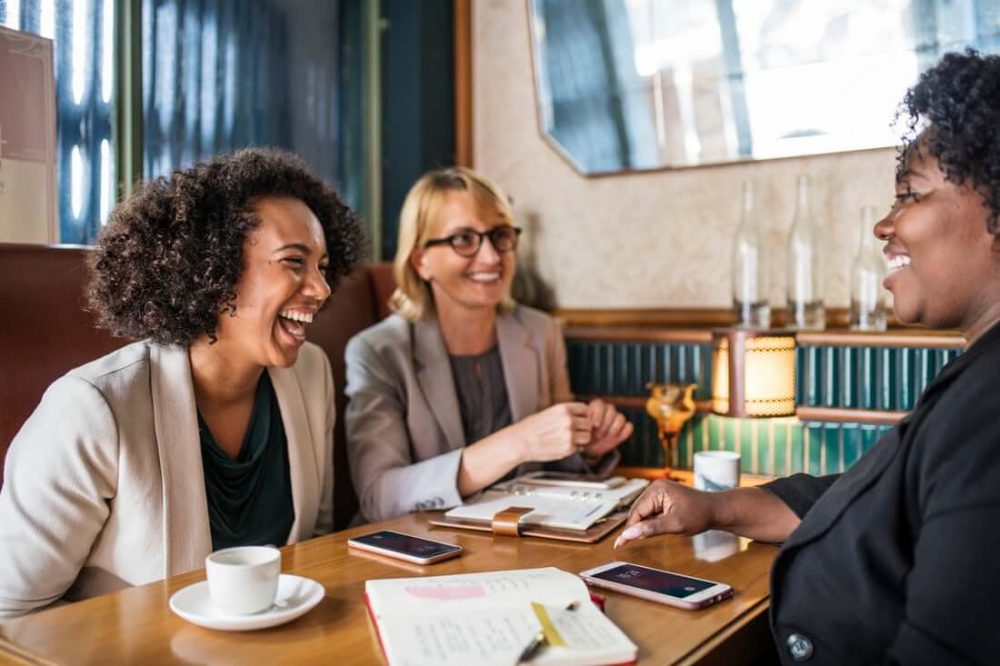 The Importance of

Mentors and Building Networking
Mentors are super important no matter what field you're in.
Whether you're following an influencer who's already in your field or you've connected with someone offline, it is important to see and learn what others have done and are doing to get to where you want to go. This helps to inspire and stir your own creativity, as you build your business.
While building the business, networking with those also doing the same will grow your network and tap into the creativity of others. No woman is an island, and this is why I strongly believe in collaboration over competition. The pie is big enough for all of us to share.
Collaborating usually offers a stronger product than maybe trying to do it all on your own.
Encouragement for

Newbie Bloggers
If you're new to blogging and feeling like it is an oversaturated market, you'll talk yourself out of creating what could be an amazing opportunity.
Think about how many times you've scrolled Instagram wanting new and more creative people to follow. Now think about filling that void for others that might be thinking the same thing.
The world is large and everyone is still not online! More and more people come online every day wanting to connect with someone just like you. Your voice is unique and the world is waiting to hear from you.
Blogging takes a lot of work and can be overwhelming at times. That's why it's important to have a plan, invest in yourself and bite off only what you can chew.
This industry is very rewarding when you hit your stride, don't be afraid to jump in and give it a try.
---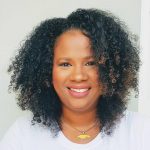 Monique Math Blog Coach and 10 year veteran in the blogging and digital marketing space.  A full-time blogger and coach that has built her business from the ground up. She helps other develop profitable blogs.
Connect with her at Monique Math for coaching, or  Blog With Mo where you can grab her free Blog Start-Up Guide which outlines the steps to starting a blog and monetizing it from day one.
---
More from Locaux!

 
Listen to Locaux!, The Podcast. We're celebrating the stories of phenomenally unconventional single women entrepreneurs who have followed a strong pull to upsticks from their country of origin, unearth a patch of land and plants seeds where their soul feels most at home.
They are well-traveled women who have found clever ways to move countries and you can too!
So, join us, as we travel through the their minds of those who have dard greatly, giving into their obsessions and actually live, abroad.
If you have a story, let us know!
We look forward to sharing the stories of fab women like you. So yah, get in touch here to have your story, or that of another awesome woman featured on the show.
And while you're there, subscribe to get the latest podcast.
---
Join The Collectifs!
Are you or someone you know a phenomenally unconventional woman entrepreneur that is now an expat? If so, submit to Locaux! The Podcast.
---
Guest Contributors are Welcomed
If you are an expert in your field becomes a contributor! Simply message for more details.
---
Locaux in your inbox.